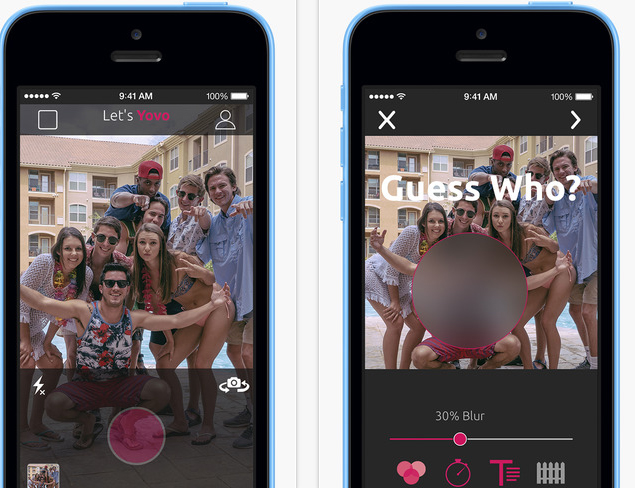 A new iOS photo sharing app, Yovo has introduced a new technology which successfully caters people's privacy concerns by protecting pictures from screenshots.
This is a breakthrough in privacy as other apps were vulnerable to screenshots. Popular photo sharing app Snapchat may notify users when the recipient takes a screenshot, but it doesn't actually make it harder to grab that screenshot in the first place.
Yovo uses an optical illusion on the images itself, the Barrier Grid illusion. With the illusion, if someone tries to take a screenshot, it will always result in an image with blurred sections, CBS News reported.
When users take a picture, the app overlays a blurred grille over the image and as the receiver opens the image, the grille moves, allowing them to see the picture — but if they try to take a screenshot, the bars will always be captured still, resulting in a blurred image, report said.
The app also allows users to send photos from their camera roll, selectively blur portions of an image, choose who sees what and for how long, and set a self-destruct timer on messages and photos from one second to up to 24 hours.