You can create your own custom url to access Zoho mail very easily.
Configure custom URL as mail.yourdomain.com
For that you need to add a CNAME record as mail.yourdomain.com and point it to business.zoho.com.
Follow the steps to do this via cPanel.
1. Login to cPanel
2. Click on Advaced Zone Editor in the Domains Section

3. Enter the details like below.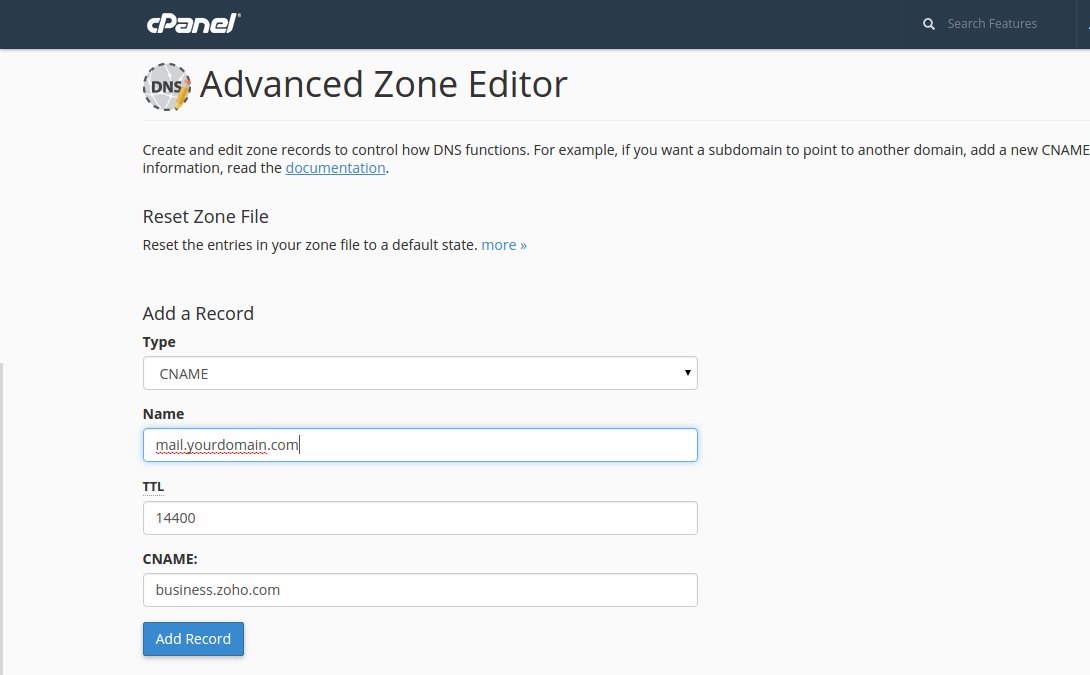 4. If you aleady have a DNS as mail.yourdomainname.com
Click on the Edit link and update the record to business.zoho.com.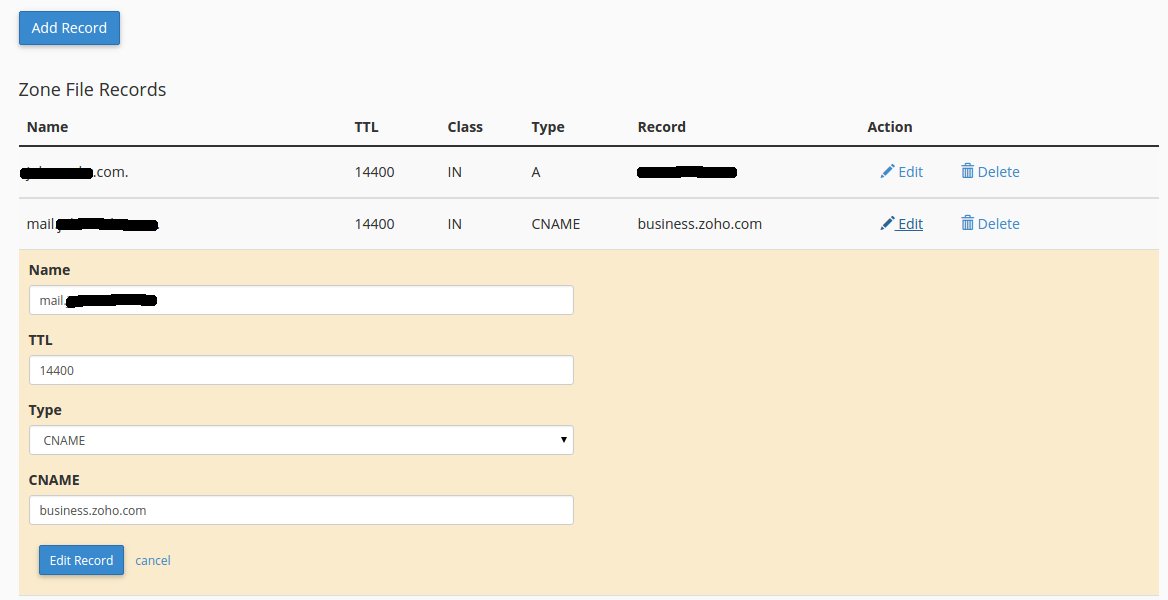 Once the redirection is done, the URL will take you to the custom Login page directly.