On Ubuntu Dash, search "user"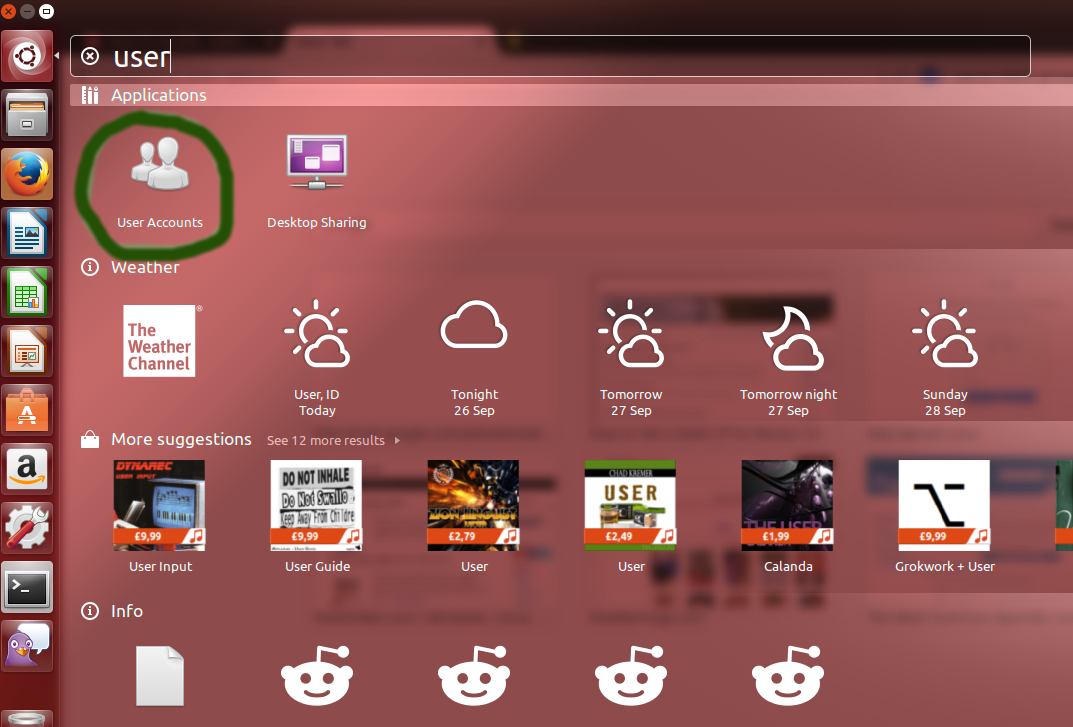 Click on "User Accounts" button. Before creating user, you need to click on Unlock Icon on right-top side of the user accounts screen.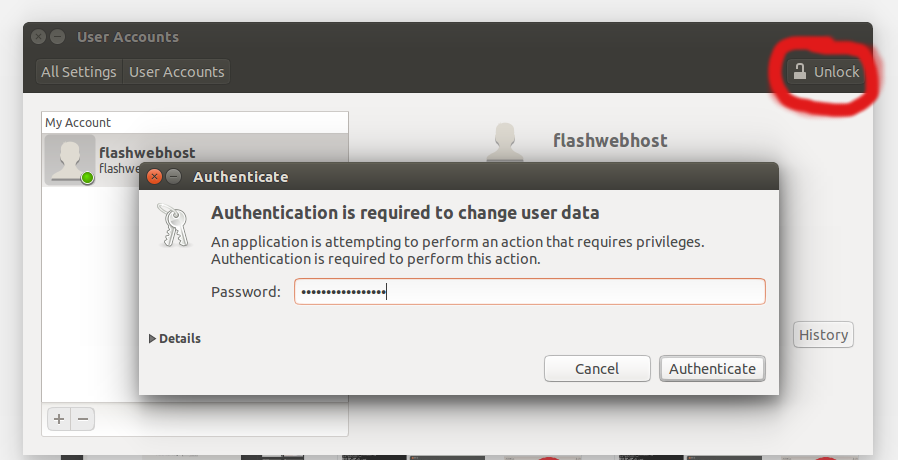 To add a user, click on "+" button. This button become active once you click Unlock button and enter password.
A new window will appear asking for the new user data. For adding a new user, you must provide at least the username and password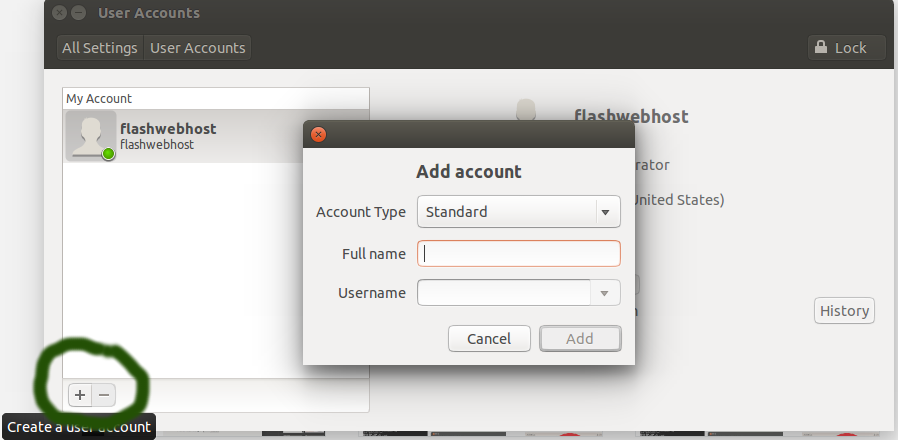 One more important field is profile here you can select what permission (Account Type) you want to provide this new user.