Some of our customers use "index.asp" as Default Document. By default IIS do not include index.asp in the list of default documents.
Method 1: Adding Default Document in Websitepanel
Login to websitepanel as serveradmin. Go to

Home > Policies > WEB Policy

On this page, you can add new Default Documents.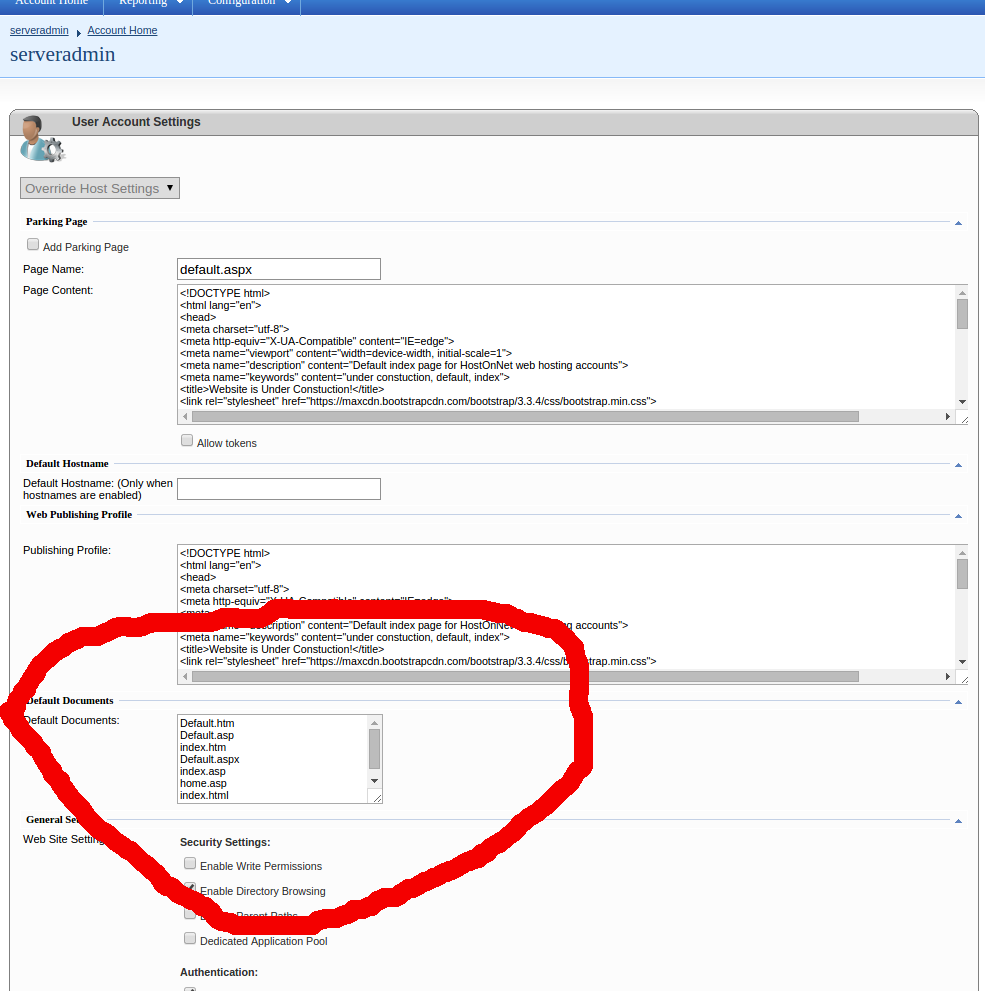 Method 2: Adding through IIS
To add index.asp or any other file name as Default Document in IIS, In IIS, click server name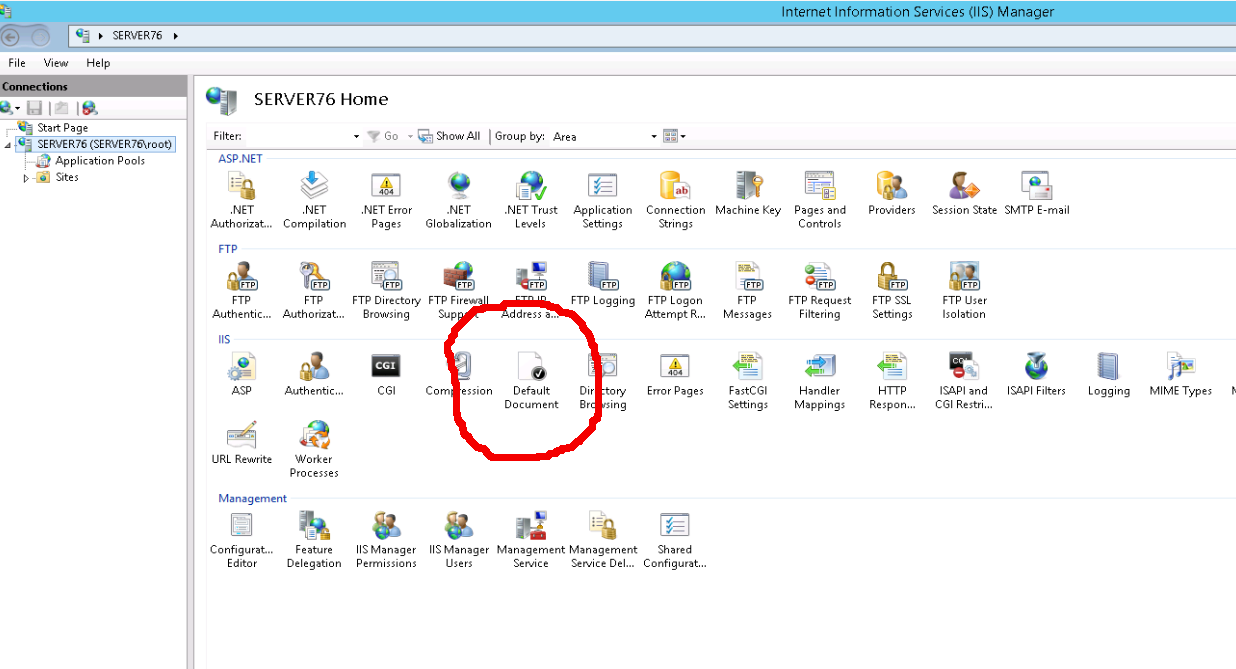 Click on Default Documents.
On next page you have option to add default document.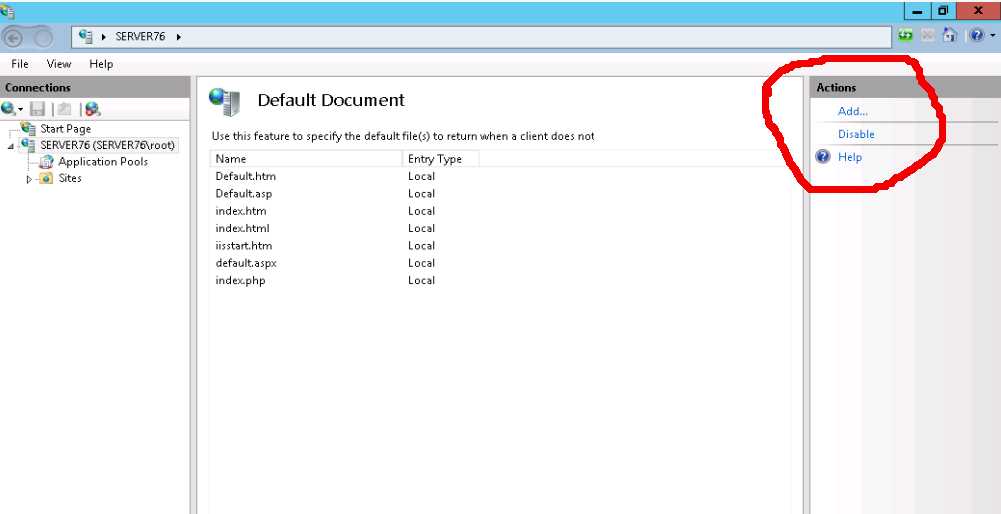 Since we are doing this for server name, this will work for all web sites on the server.
Method 3: Adding Default Page in Website Panel for a single site
To add default document to a web site, login to Website Panel of the web site. Click on your domain name, you will be able to add new Default Document on this page.