1) Login to WHMCS admin panel.
2) Click on the Setup tab.

3) Go to Payments >> Payment Gateways.
4) Next click on 2CheckOut to activate it. Here i have already enabled it, so click on Manage Existing Gateways.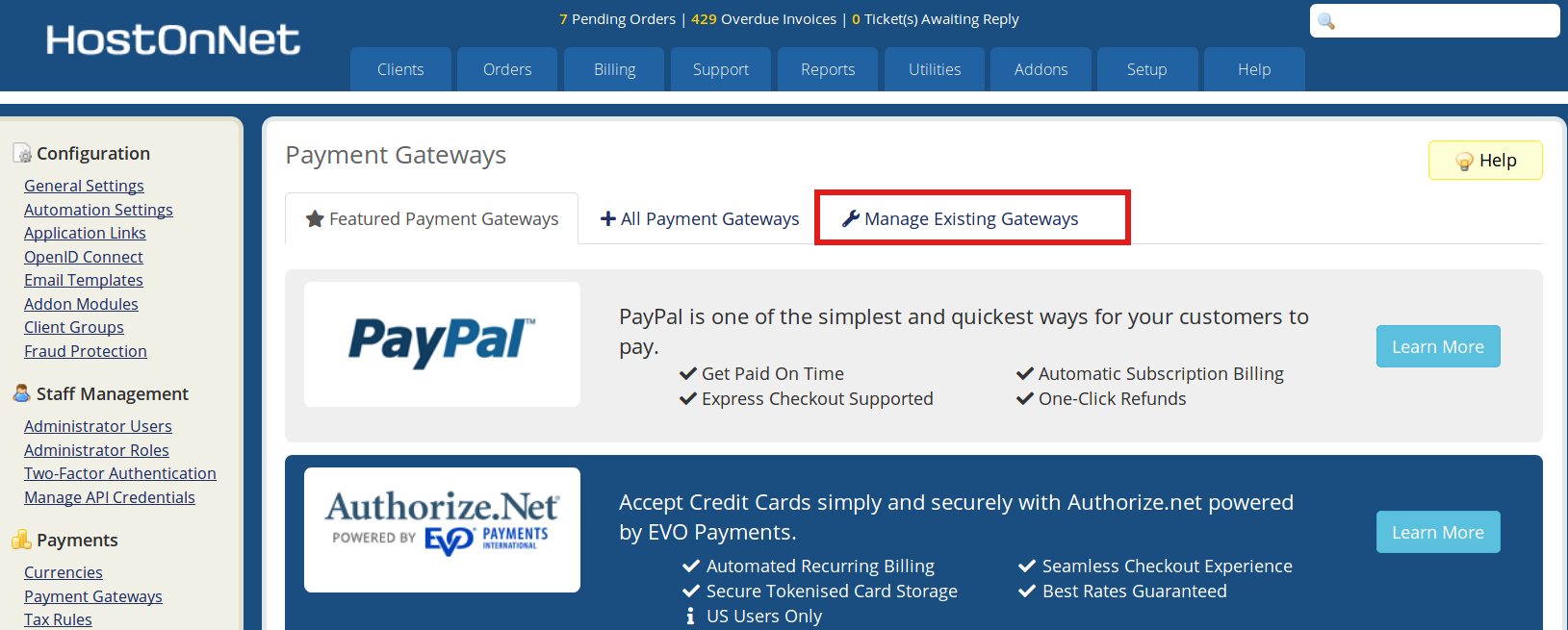 5) Enter the details.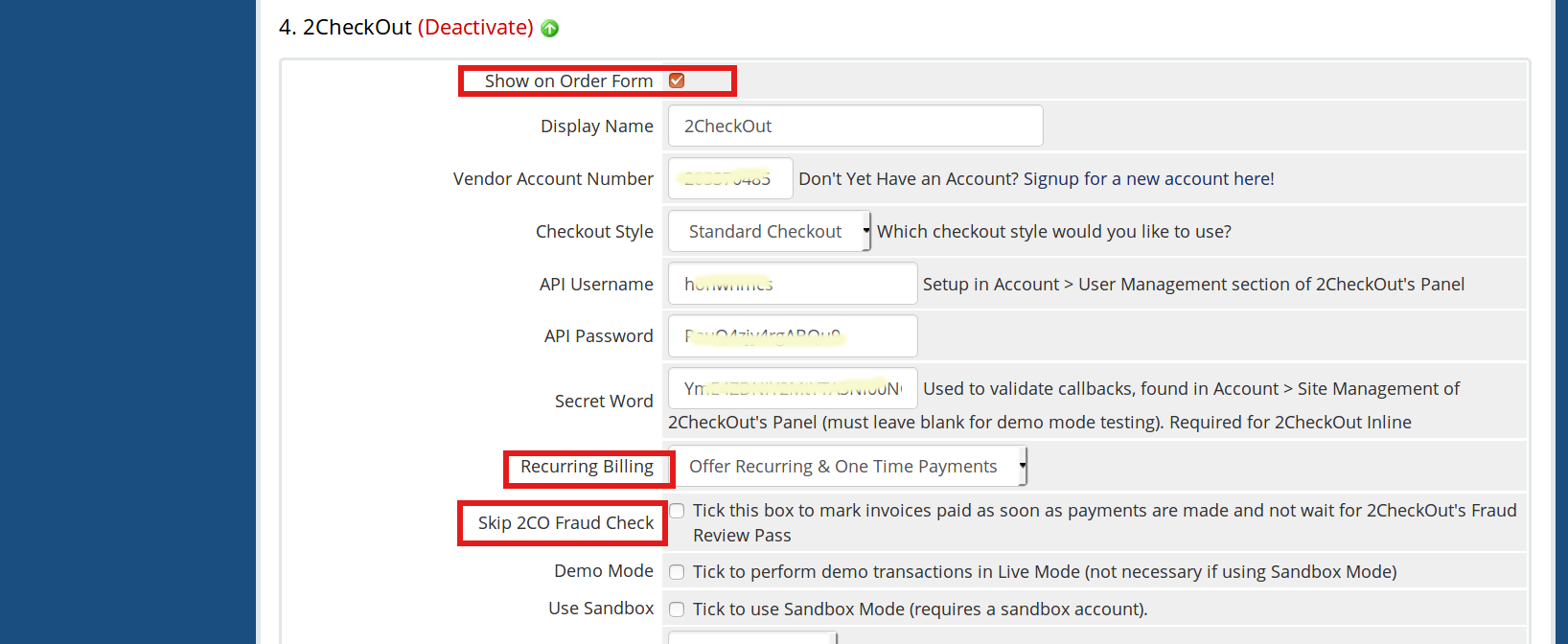 6) Click the button Save Changes button.

Now you will get below message.
Success! The changes to the payment gateways settings have been saved.