In previous post we have checked how to download APK directly from Google Play using Evozi Apk Downloader.
Do you know we can do the same with Chrome/Firefox EXTENSION APK Downloader
Follow the steps for install APK Downloader add-on in Firefox
Step 1 : Go to https://addons.mozilla.org/en-US/firefox/addon/apk-downloader/ and click "Add to Firefox" button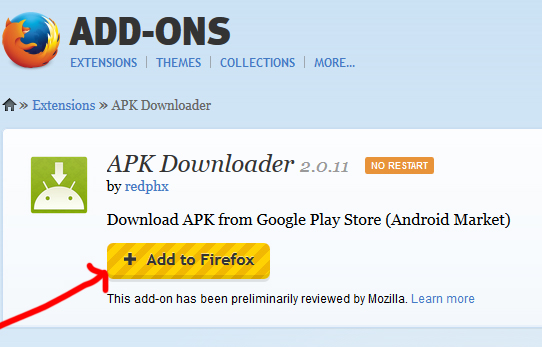 Setp 2 : Once you've added the extension to your browser, You need to add your email address, which will be stored in the Chrome extension associated with your Google Play account, and also your device ID for later requests.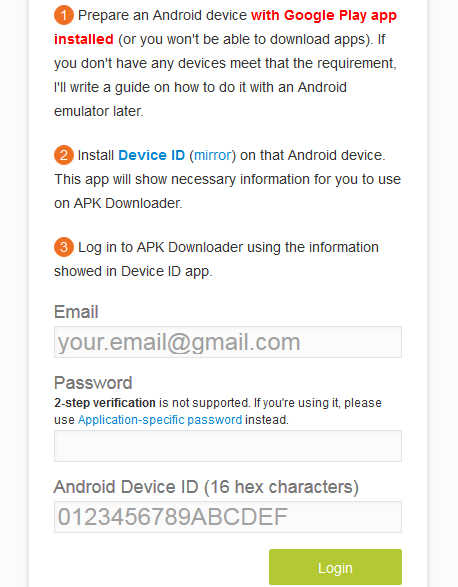 Step 3 : On your phone dial the following number to get the device ID
*#*#8255#*#*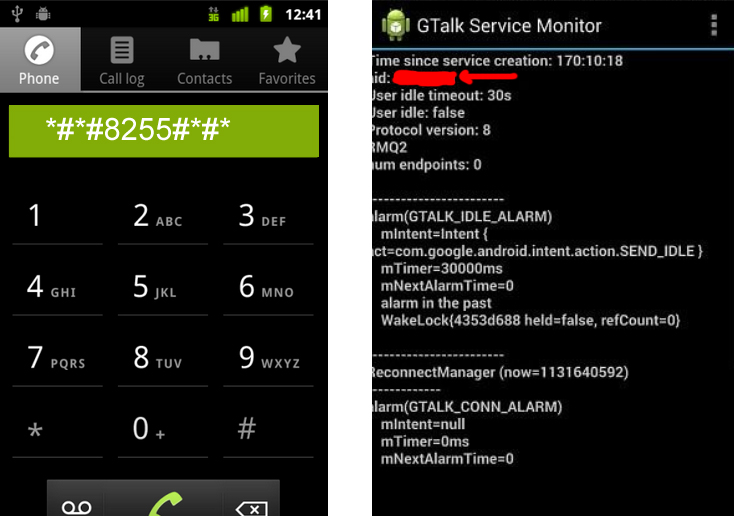 You can also try the Device ID app below to get the Device ID
https://play.google.com/store/apps/details?id=com.redphx.deviceid&hl=en
Another way to find the ID is by going to the Menu >Settings > About Phone > Status. The IMEI / IMSI / MEID should be present in the phone status setting.
7. On your phone, allow app installs from "unknown sources" in the Security settings.
8. Now connect the USB cable and copy the APK you downloaded to your PC onto your phone
If you are using Google chrome, you can download the APK Downloaderextension from below url