Social Media Giant Facebook today announced that it has added user feedback to its algorithm for displaying ads in your news feed. Earlier time, the service took into account whether an ad was hidden by a user, but now it will also listen to why it was hidden.
For instance, Facebook will be more quick to stop showing ads that are labeled as offensive and inappropriate. The company's tests found that doing so reduced the number of ads that were reported as offensive. I'm actually shocked that Facebook wasn't doing this before, as it seems like an obvious way to handle user feedback.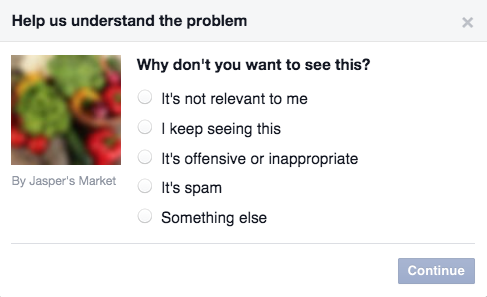 As part of this announcement, Facebook will add extra weight to feedback from users who rarely provide it. If you rarely hide ads, Facebook will "listen carefully" when you do. The company said it would avoid showing an ad if there was "even a small chance" that this group of users would hide it.