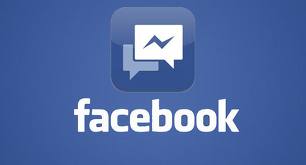 The newly launched Facebook Messenger app has received poor reviews from its users, with most criticising the popular social networking site for forcing them to download a separate app to access their messages.
The Messenger app has received nearly 50,000 reviews with a rating of one star across all the app stores, said a report by App Annie, an app analytics firm.
"Why create two apps to do the work of one app and website that has remained unchanged for years? Bigger is not always better," said one user in his post on the US Apple store.
Some users also accused Facebook of a lack of respect for user feedback, Financial Times reported.
Another described it as "the worst thing that I have ever been forced to download".There were some users who were worried about the privacy implications of the Messenger app.
Replying to some of the queries, Facebook said: "Our goal is to focus development efforts on making messenger the best mobile messaging experience possible and avoid the confusion of having separate Facebook mobile messaging experiences."
Facebook users not in awe of Messenger app
NEW YORK: Facebook has announced to move messages out of the main Facebook app, claiming that messaging with the new messenger is faster and more reliable.
The social networking site is trying to increase the messengers user base on mobile phones from the 200 million users it currently has.