I have been using Google Public DNS as my DNS revolvers

8.8.8.8
8.8.4.4

Since google have peering with most ISP, it did work very well so far. When is using ISP provided DNS servers, it used it go down once in a while. Google Public DNS solved that problem.
Today i changed a sites A record. For some reason, Google Public DNS did not update. Not sure why they ignore TTL value, that was set to 600 Seconds. Even after waiting 6 hours, Google DNS returned OLD IP address for the site. If i nslookup the domain with authoritative name server, i did get the correct IP address.
On googling, i found a way i can Flash DNS in Google Public DNS by going to
https://developers.google.com/speed/public-dns/cache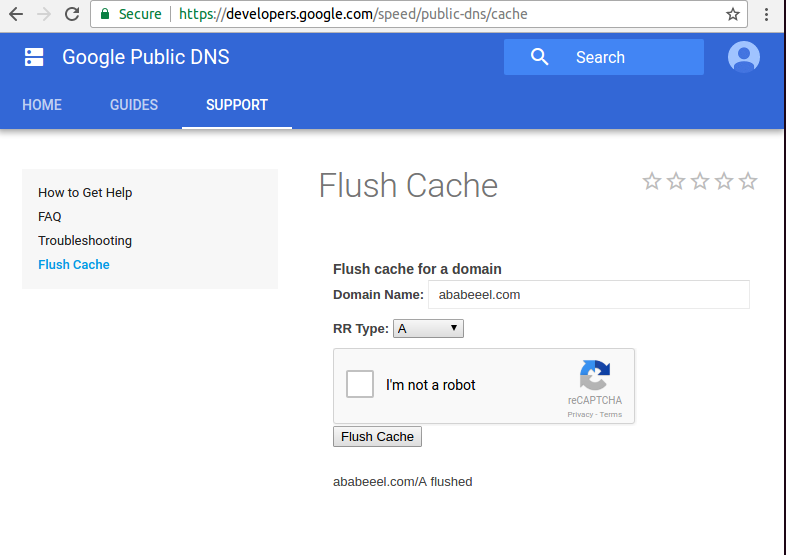 Once i Flash the DNS, nslookup domain.come 8.8.8.8 started returning correct IP address.