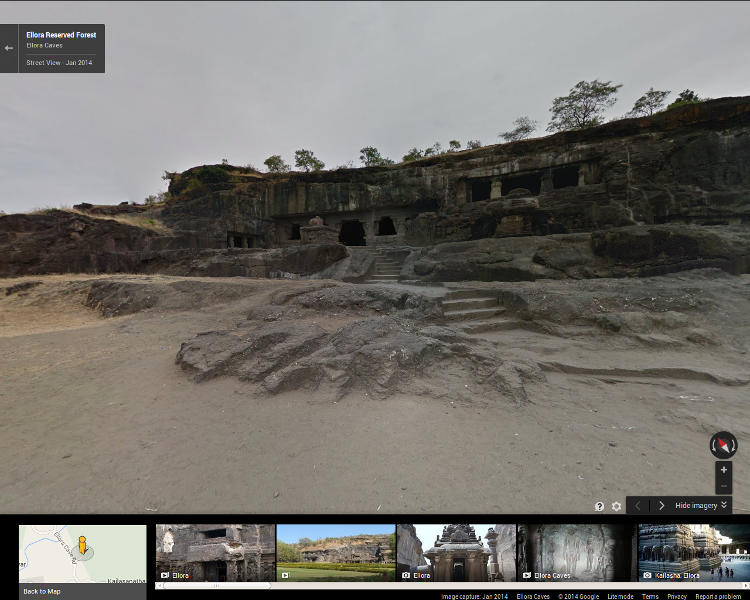 Google has announced that you can now explore detailed Street View imagery of 76 different historic sites in India directly from Google Maps or via the Google Cultural Institute portal.
So, if you've ever wanted to check out 360-degree imagery of the Ellora Caves or any of the country's other iconic sites, you can now do so from the comfort of your armchair. The new locations were added with the help of the Archaeological Survey of India (ASI) and takes the number within India to more than 100 if you include the previously launched locations, like the Taj Mahal.
As well as adding new sites to the map, Google has been pushing to acquire yet more locally curated content. As such, you can now virtually roam your way through exhibits curated by screenwriter and photographer Sooni Taraporevala at the National Gallery of Modern Art in Delhi or "experience India's first ever Independence Day in 1947 through the eyes of its first Prime Minister Jawaharlal Nehru" via material from the Nehru Memorial Museum and Library.