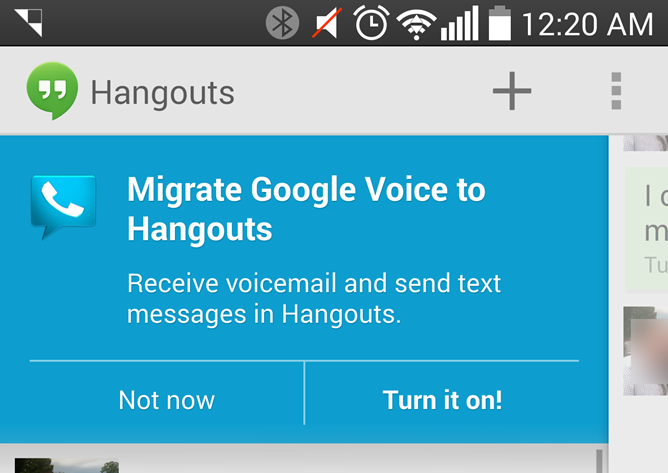 Google appears to have finally hit the button to integrate Google Voice into Hangouts messaging service.
A tech blog first noted that users are being given the option to migrate their Google Voice accounts in order to receive calls and text messages via the Hangouts mobile app. The blog notes that the services are integrated on desktops too.
The consolidation makes absolute sense, and has been speculated for some time. The move puts Android on a par with Apple's iPhones, which offer internet-based calls and text messages via its iMessage and FaceTimes services and are integrated into the core messaging and call apps within iOS.
The blog says there are some hiccups — replies do not appear to be sending, from their experience — but it seems likely that any initial issues will be smoothed out in due course.