Log into the WHMCS admin dashboard.
Go to Setup -> Products/Services and click on Servers.

From the server page, click on Add New Server link.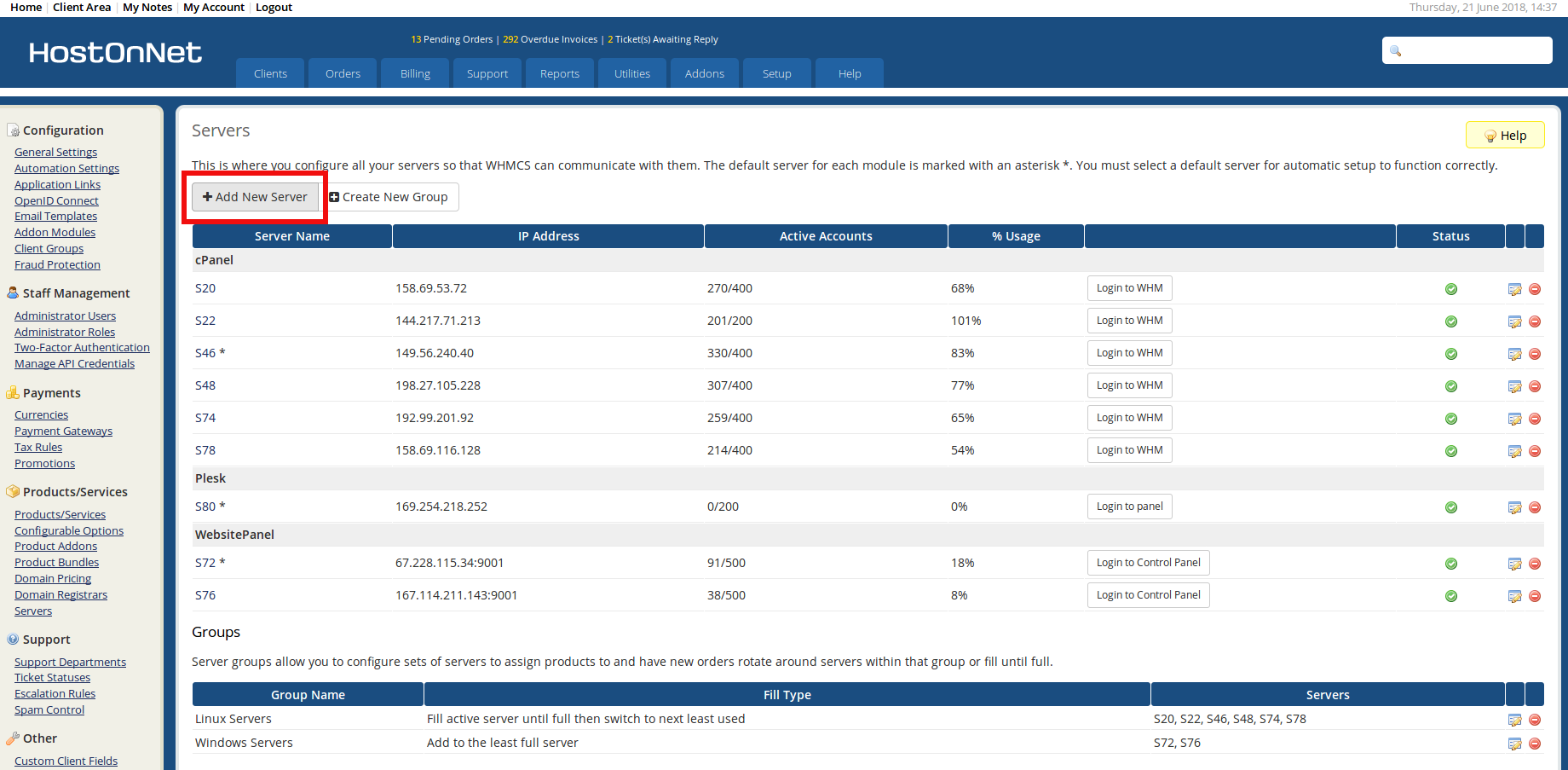 On the Add Server page, Fill in the form that appears: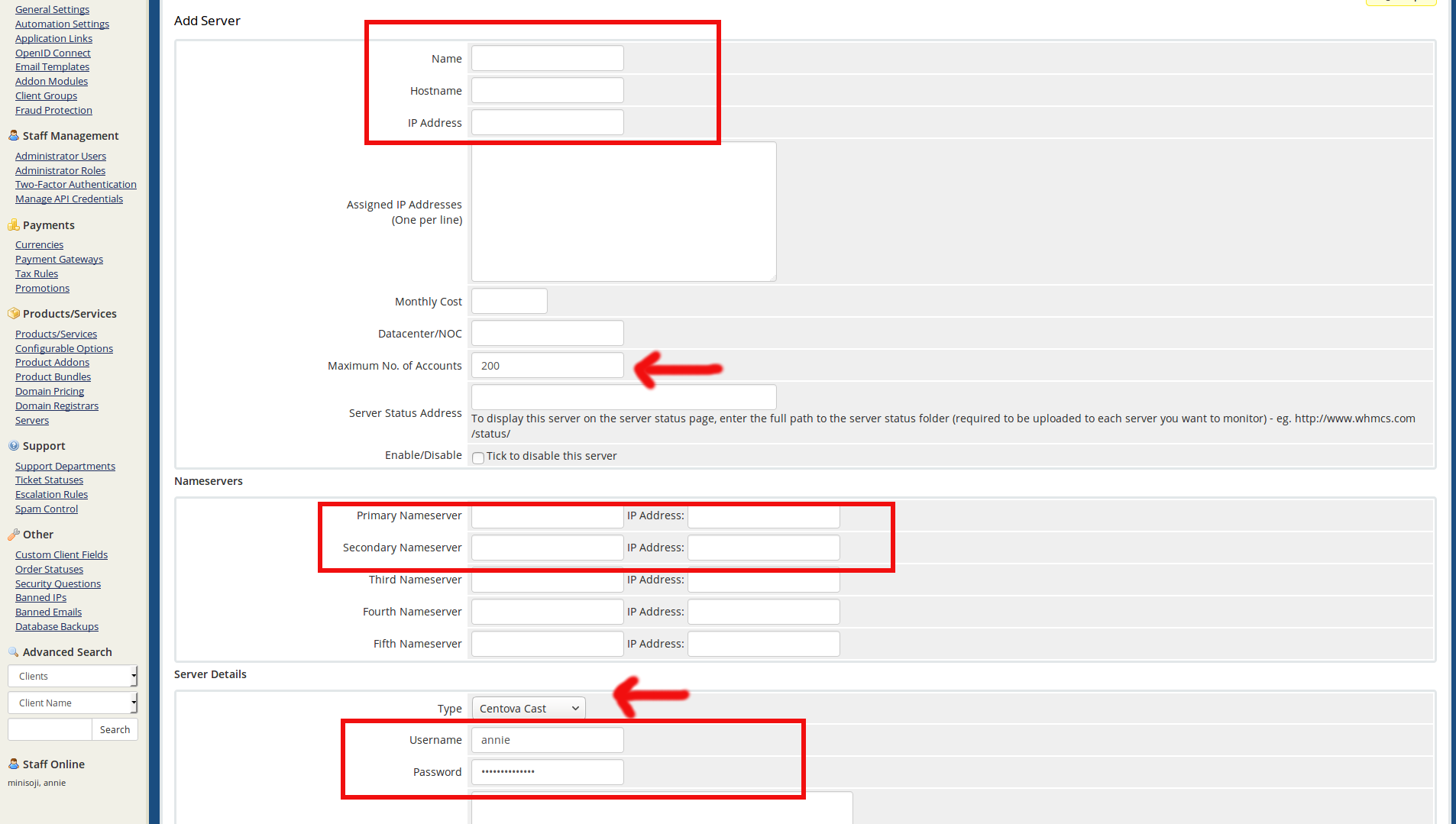 Type your server IP and Hostname fields and add the servers name server information.
Under Server Details select the server Type , choose from the drop-down boxand enter the login information. Here I'm using Plesk Server so i selected as Plesk.

Once completed, click the Save Changes button and test your server connection status.