Looking for private blog/website for sharing family photos, company blog, or class room group ? Then you can choose All-In-One Intranet plugin.
All-In-One Intranet gives you everything you need in one plugin to lock down your site and start building your intranet.
To do this, go to the Plugins section of your WordPress dashboard. Click on the Add New button, search for All-In-One Intranete, install and activate the plugin.
This will add a new function under the Settings area of your WordPress installation. This new feature is labeled, All-In-One Intranet. Click on this link to start setting up the privacy of your blog.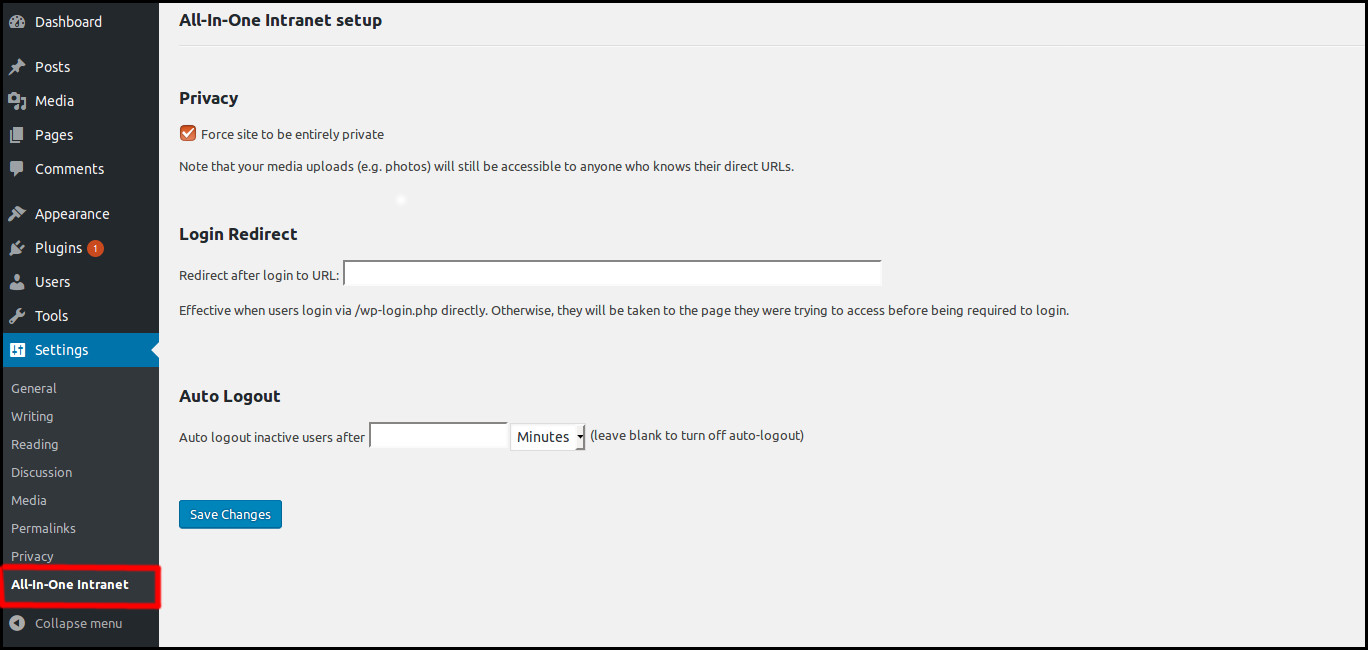 Checkout some of the main featutes of All-In-One Intranet plugin below
Privacy
One checkbox to make your entire site private to anyone not logged in. Also displays warnings if any core WordPress settings are currently allowing unauthorized users to register.
Login Redirect
Your staff are logging in to read information as well as write it, so WordPress' default of logging users in to their profile page is unhelpful. Set any site URL as their new landing page.
Auto Logout
Set a time interval for inactivity, after which users will be automatically logged out, protecting your sensitive company information.