For creating  MySQL database, log into your Plesk Control Panel.
Then click on "Add Database" button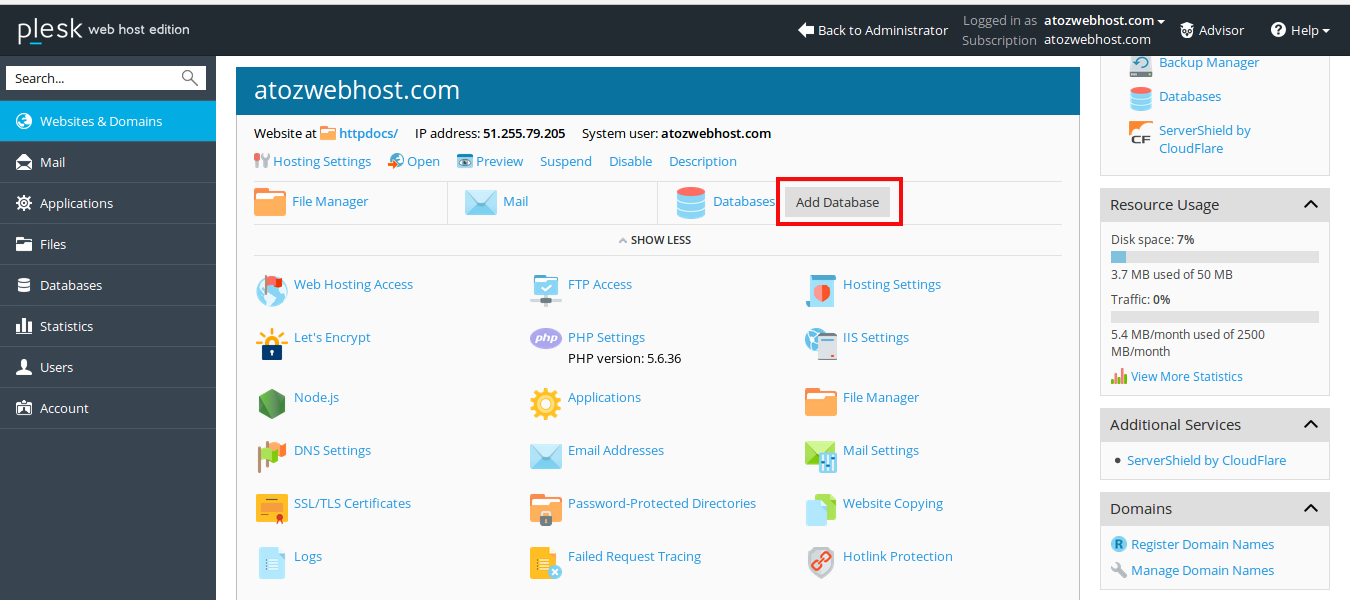 Complete the database name and type username and password required and then click OK.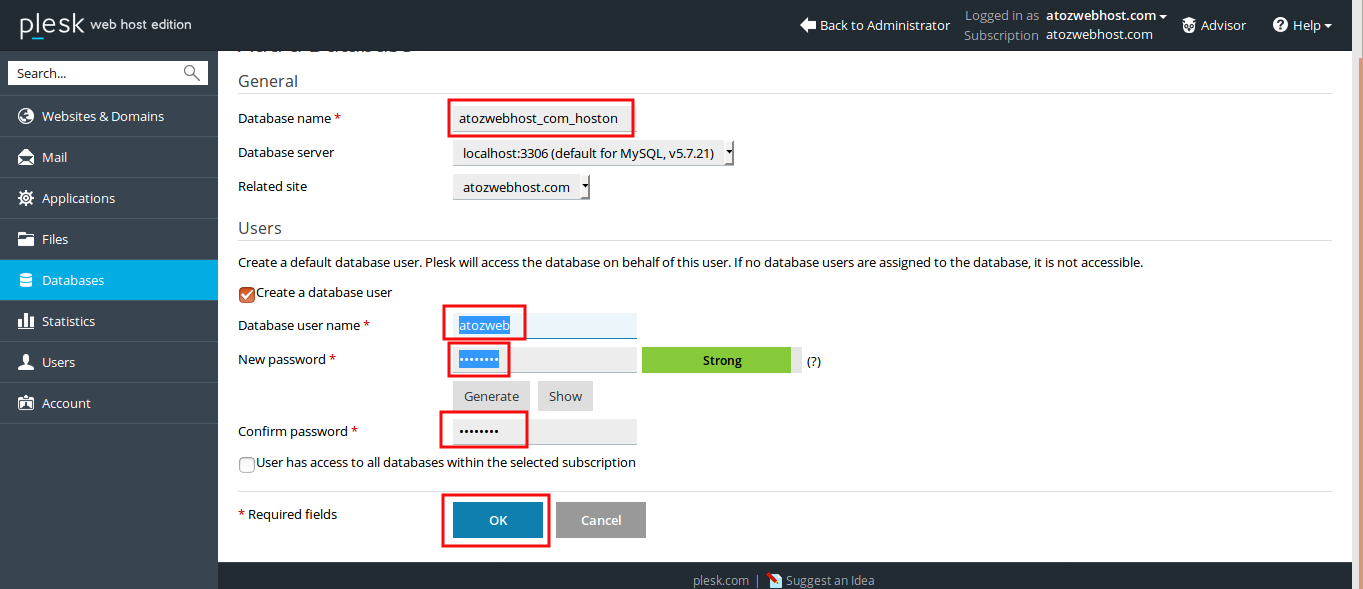 The next screen will show the database is created.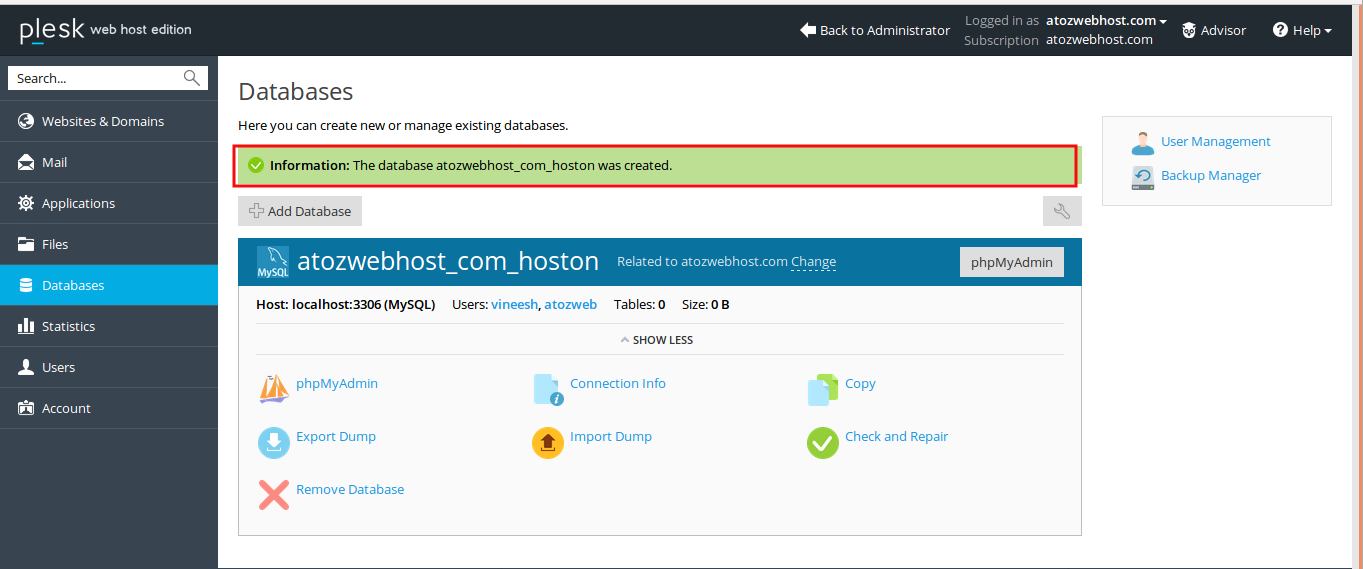 You may click on phpMyAdmin to manage the MySQL database.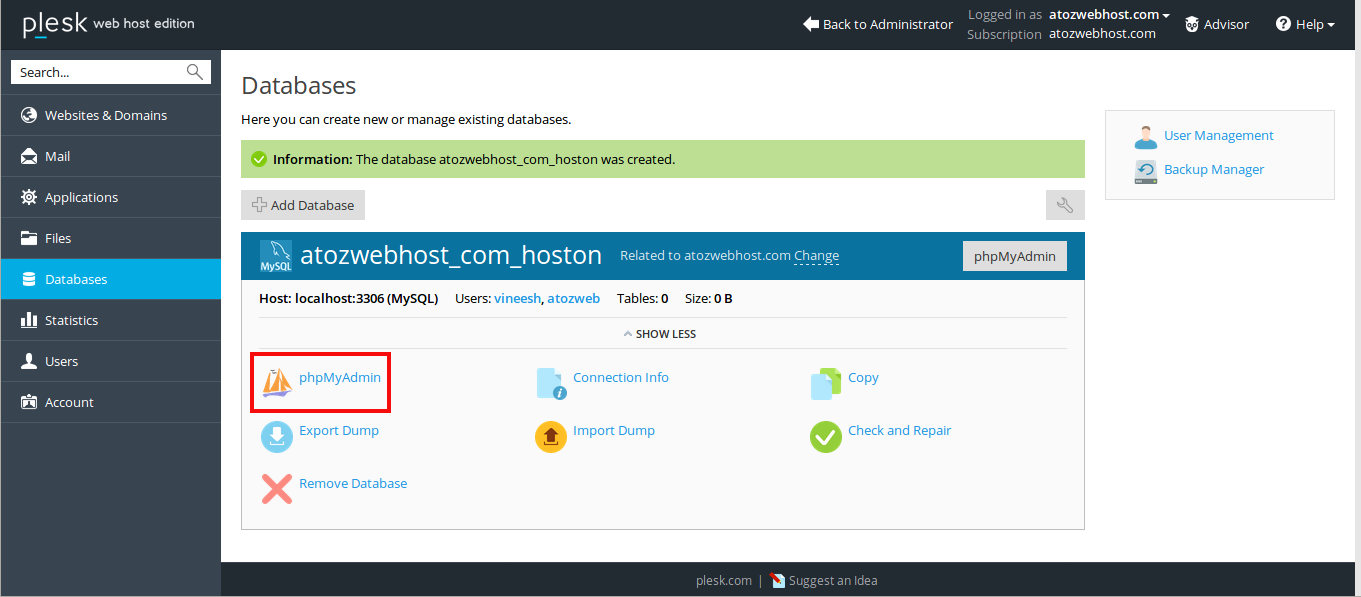 To remove the Database from the Plesk Control Panel
Click on "Remove Database"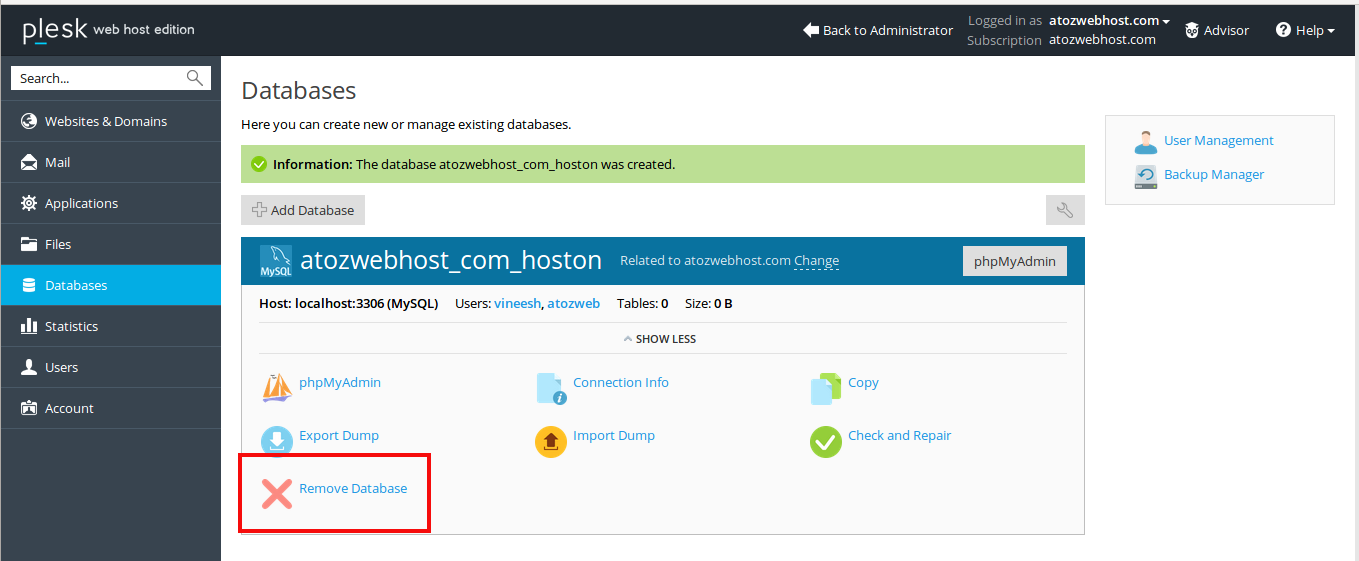 In the confirmation window, click "Yes" to remove the database.