Today we can check how to protect the WordPress login and registration page with security questions.
First, you need to install and activate WP Security Question. After installation, you will see a menu item – WP Security Questions in the WordPress admin panel.
Go to Settings > WP Security Questions > Settings. The plugin has many questions added by defaullt and you can add or remove any questions from the list.
At the end of this "WP Security Questions" settings page, I enabled Ask Security Question for Login Screen.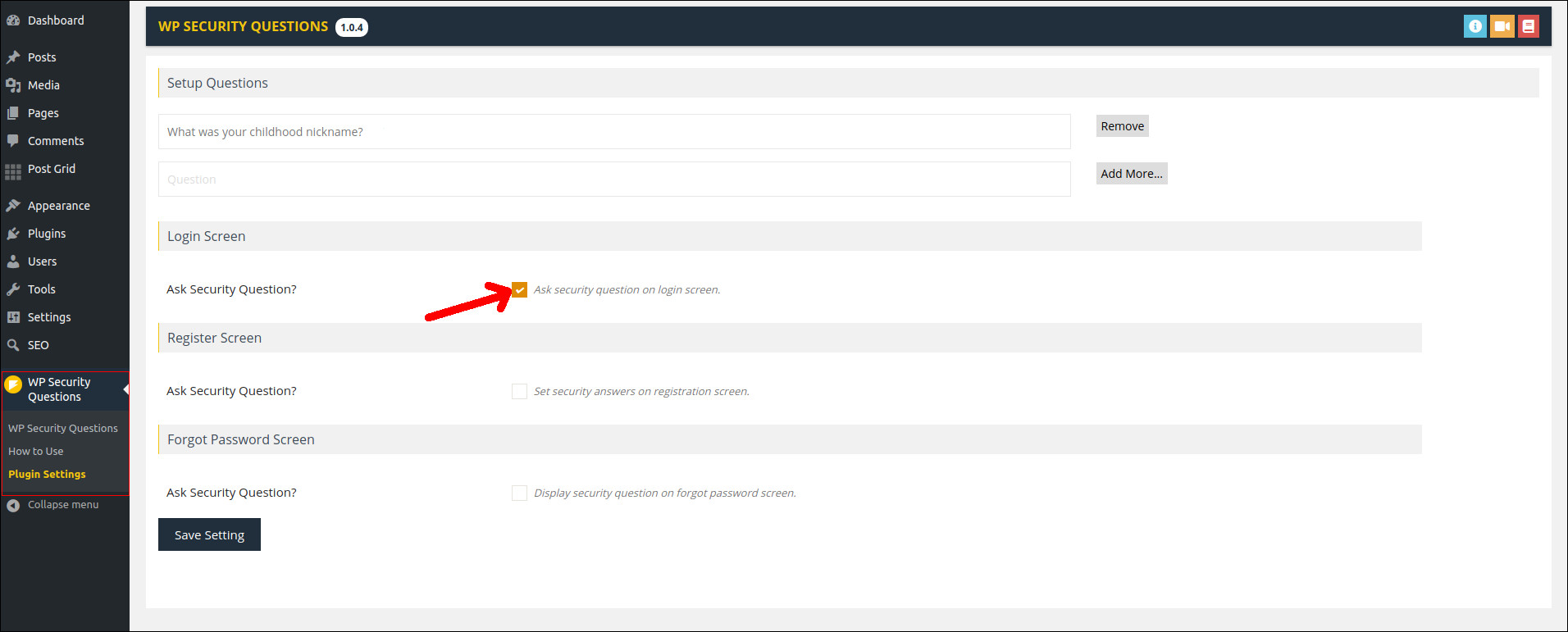 You can set your own question by navigating to Edit My Profile. Scroll to the bottom of the page, Choose Question and add Answer