Do you want to display Google Reviews on your WordPress site? Reviews are a great way to show social proof and build credibility. That's why you see so many online businesses proudly displaying customer Reviews on their websites.
In this tutorial, I will show you to how to easily add Google Reviews in WordPress with Google Reviews Widget plugin
Log into your site's admin area and then navigate to Plugins > Add New using the sidebar menu.
From the Add Plugins screen, enter "Google Reviews Widget" in the search field and then install the first item listed in the results.

Once the plugin has been installed and activated, the settings can be accessed from the newly added Google Reviews sidebar menu item.

Configuring the Plugin
Now go to Settings > Google Reviews Widget > Settings > Add Google Places API key (Watch the video)
For adding widget, go to Appearence > Widgets > Google Reviews Widget and click add to sidebar. On Reviews Widget you have to enter the Place ID.
To get that Search for your business on Google. Inspect the "Write a Review" button.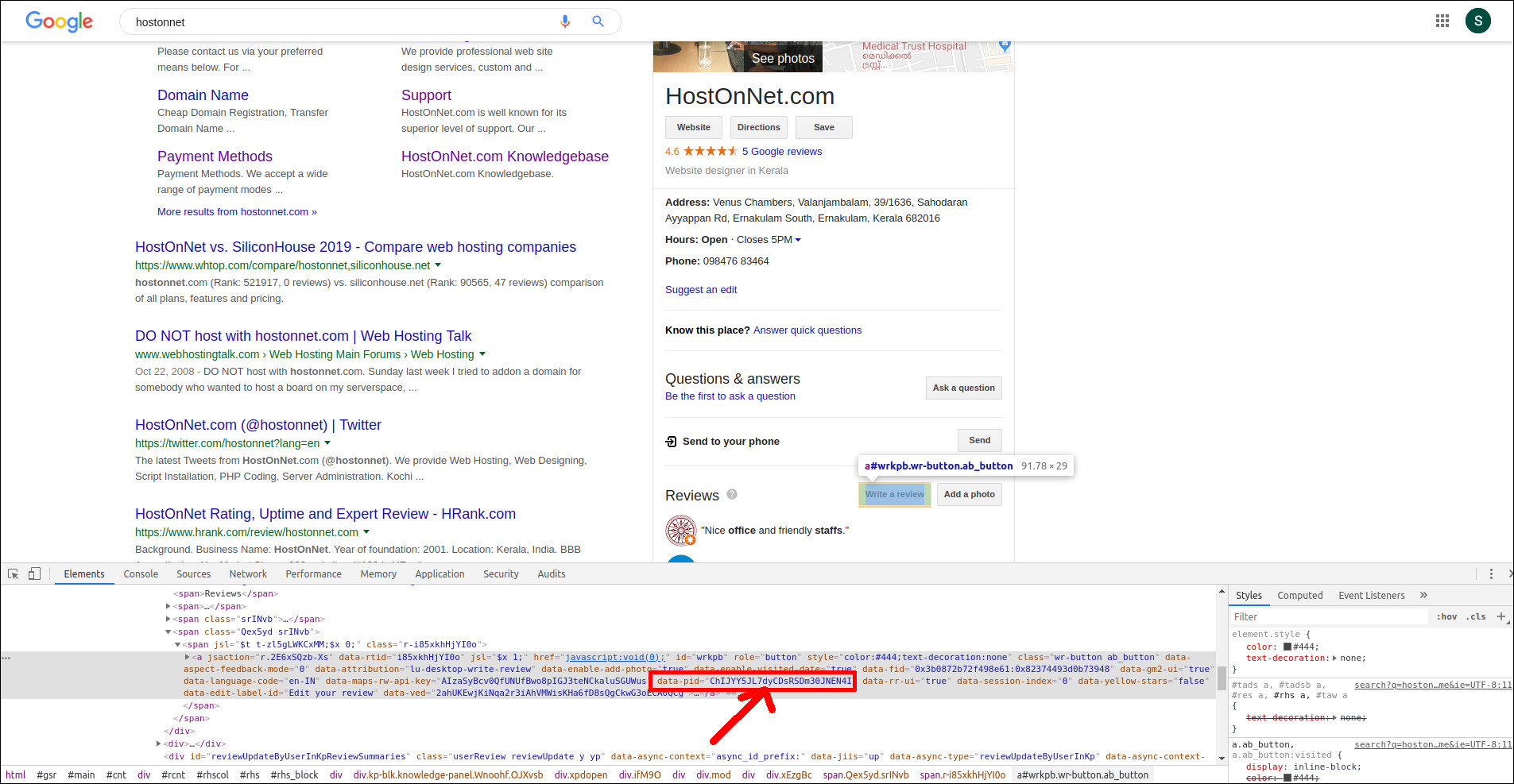 Add the place ID, Click Connect google and then click save.

Google Reviews are now displayed in the site sidebar.