Here is the tutorial for adding extra product options like custom fields for your WooCommerce as per your business requirement. This plugin allows you to add extra options (17+ field types) price fields to your WooCommerce products.
I tried morethan three plugins and this one is the best one with pricing field.
First step is Install and activate Extra Product Options for WooCommerce plugin.

Upon activation, go to Products > Extra Product Addons > Add New
Enable the Status
Enter Name for the product Addon
Select the product you wanted to show the extra Options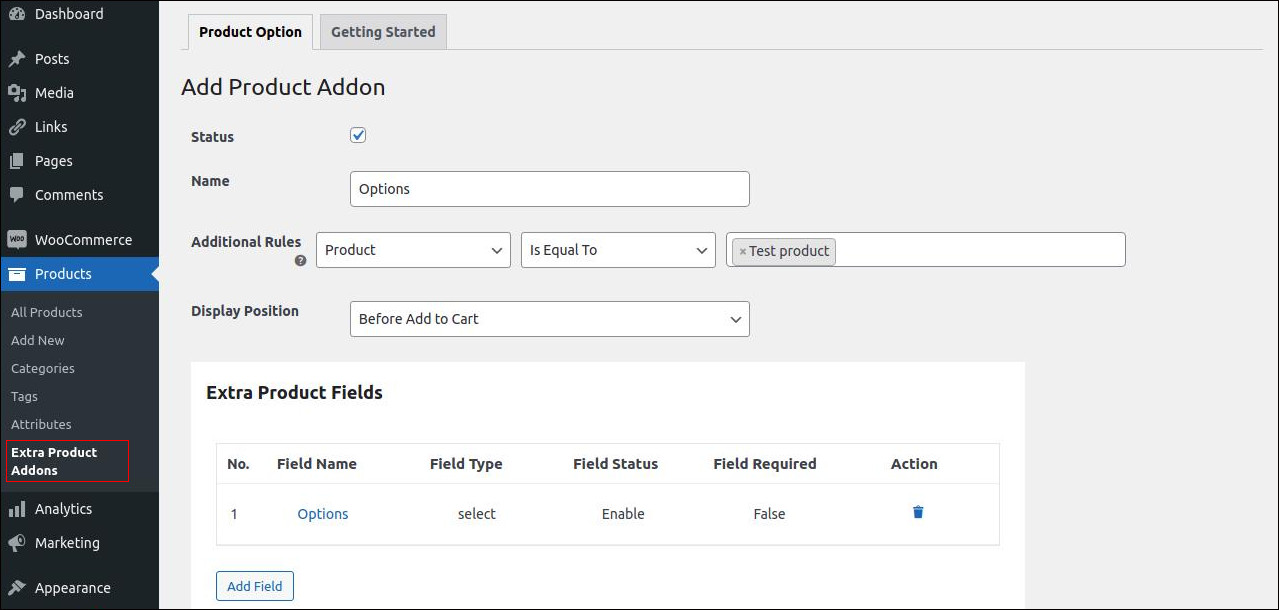 In the same page under Extra Product Fields click Add Field button.
Enable the Status
Field type – Select type which field will display in product page
Once you make the necessary changes, click the save button
In this demo, I choosed Select field type and added three options
Add Flash Drive live class audio recordings
Add CD live class audio recordings
Online Course Only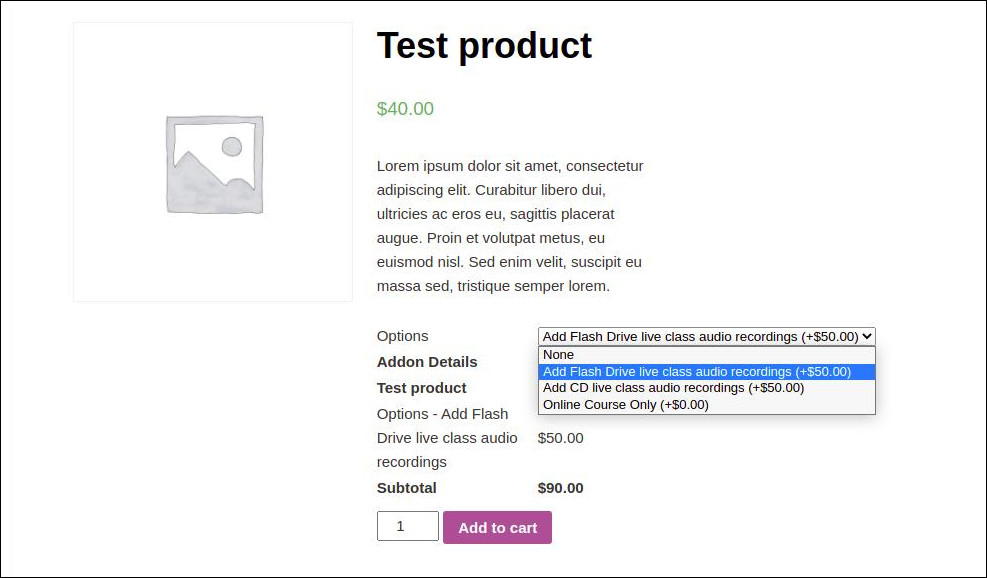 Other available field types are listed below
Text
Hidden
Number
Password
Textarea
Select
Multiselect
Checkbox
Checkbox Group
Radio
Date Picker
Time Picker
Color Picker
Heading
Paragraph