WhatsApp Chat plugin allows your customer to start a WhatsApp chat directly from your website.
STEP 1 : Install and activate Click to Chat for WhatsApp WordPress plugin

STEP 2 : Upon activation, you need to Admin area > Click to Chat page to configure the plugin settings.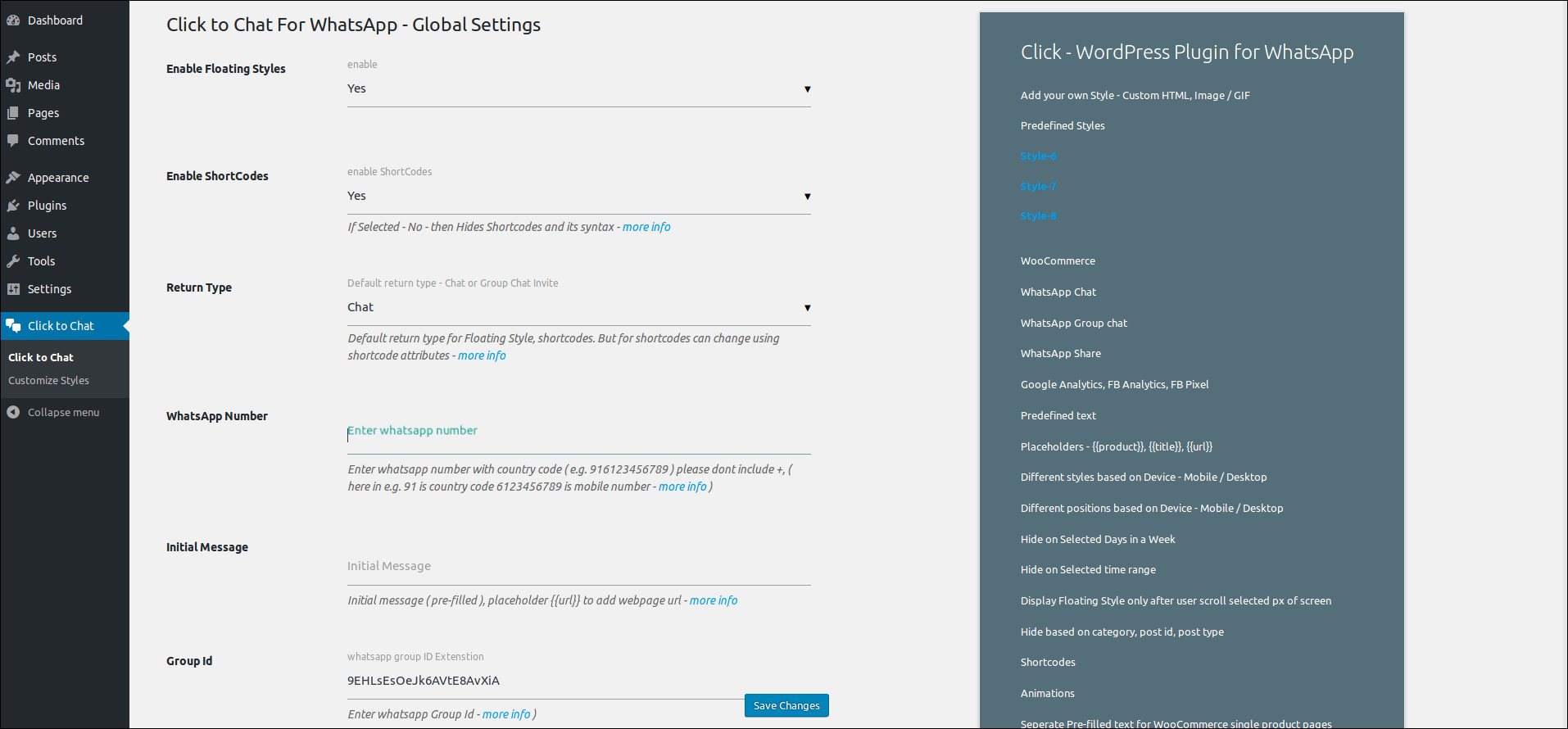 STEP 3 : If you enabled the floating style, WhatsApp icon will be there in your website.

If you need to add the WhatsApp chat with shortcode, please do the following
1 : Login to admin area > Click to Chat > Enable Floating Styles > No

2 : Select the Style for Desktops and then click save.

3 : Add Shortcode name. I added chat as shortcode name.

4 : Now you can add the [chat] shortcode anywhere to show the WhatsApp chat.
When we access the site either in Desktop or Mobile, need clicked on WhatsApp icon to start chat.
On Desktop, it will be redirected to below url:
https://web.whatsapp.com/send?phone=919847000000&text=Hi
There we need to scan the QR code to start the chat.
In Mobile, it will directly go to WhatsApp chat