Every time a file is opened, the file's inode is read by the kernel of the server. The more files/folders you have, the more inodes you use. And the more inodes you use, the more system resources your account consumes.
We can enable inode usage for cPanel through WHM
First Login to WHM Control Panel.
WHM >> Server Configuration >> Tweak Settings >> Display File Usage information in the cPanel stats bar (inode count)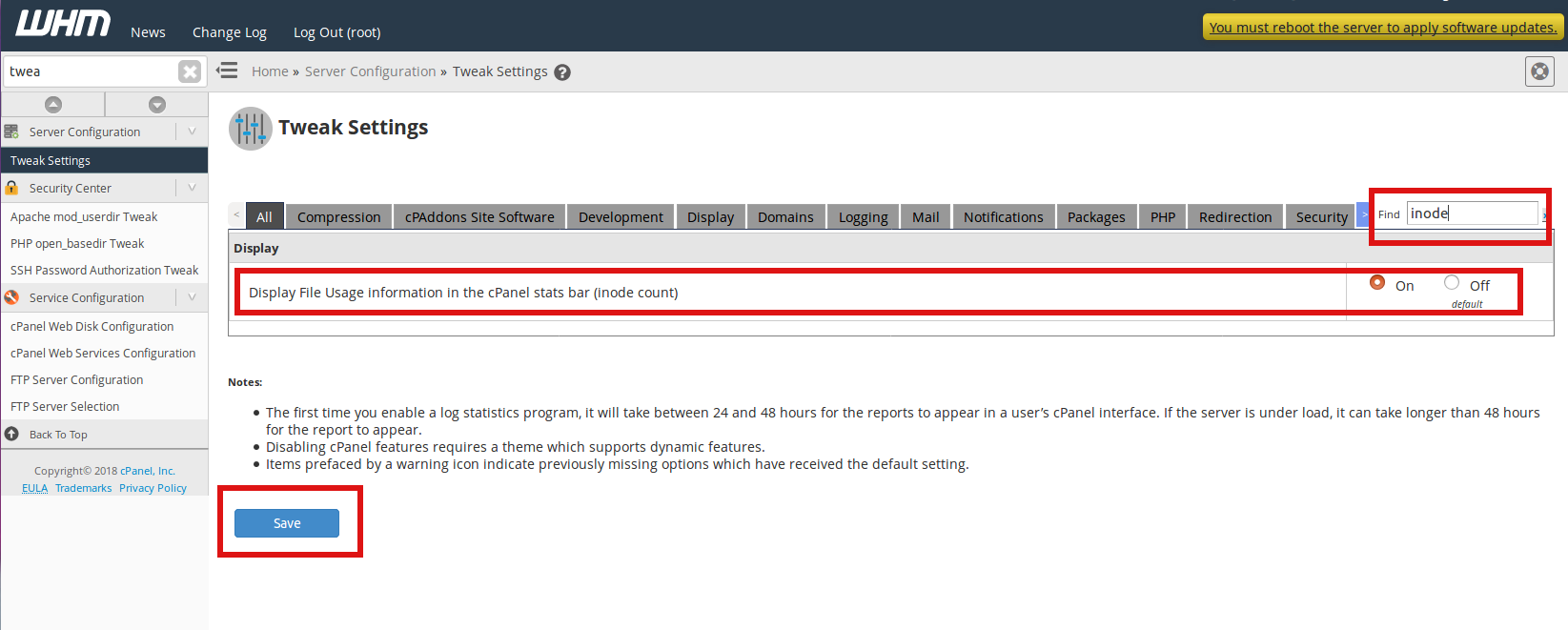 Search with term inode and click On button to enable inode count and click Save button.
Now you can see the 'File Usage' stat as shown in the screenshot below which is the Inode usage of your account.