WordPress does not come with a built-in backup solution. However, there are several great WordPress backup plugins which allow you to automatically backup and restore your WordPress site. UpdraftPlus is one of the best WordPress backup plugins. It allows you to setup automatic backup schedules.
First thing you need to do is install and activate the UpdraftPlus plugin.
Select "Settings" then click "UpdraftPlus Backups" in your WordPress menu. This will open your UpdraftPlus settings page.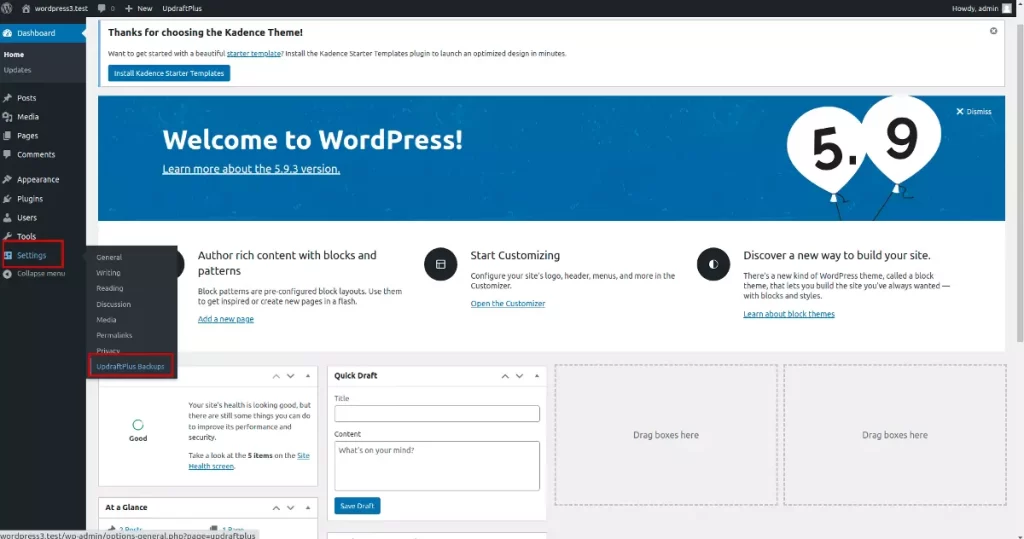 Click the "Settings" tab at the top.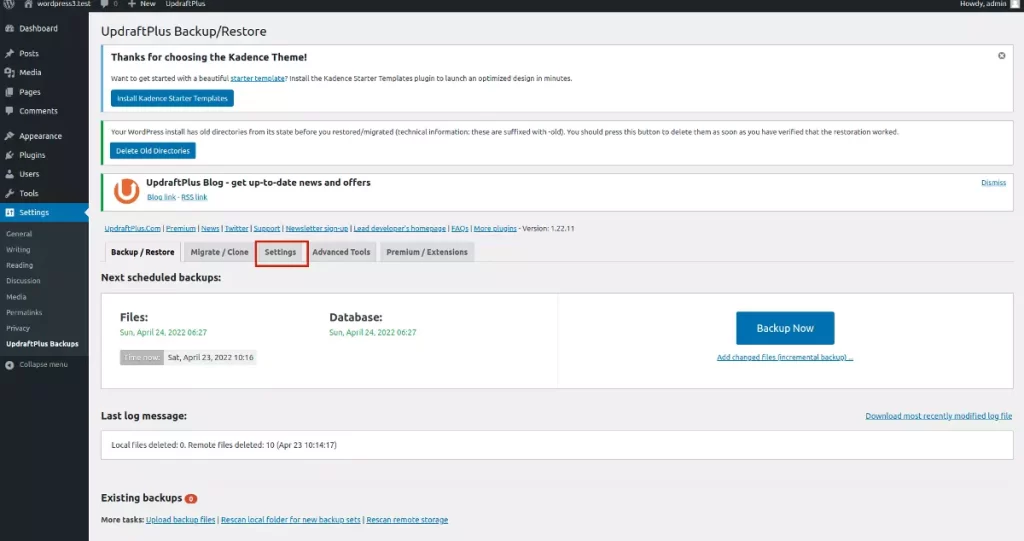 Below is an outline of the available options. This is where you will set up an automatic backup schedule and a remote location to store your backups.Select from a list of remote storage options such as FTP, Google Drive, Amazon S3, or Dropbox among others.
Here we choose "google drive".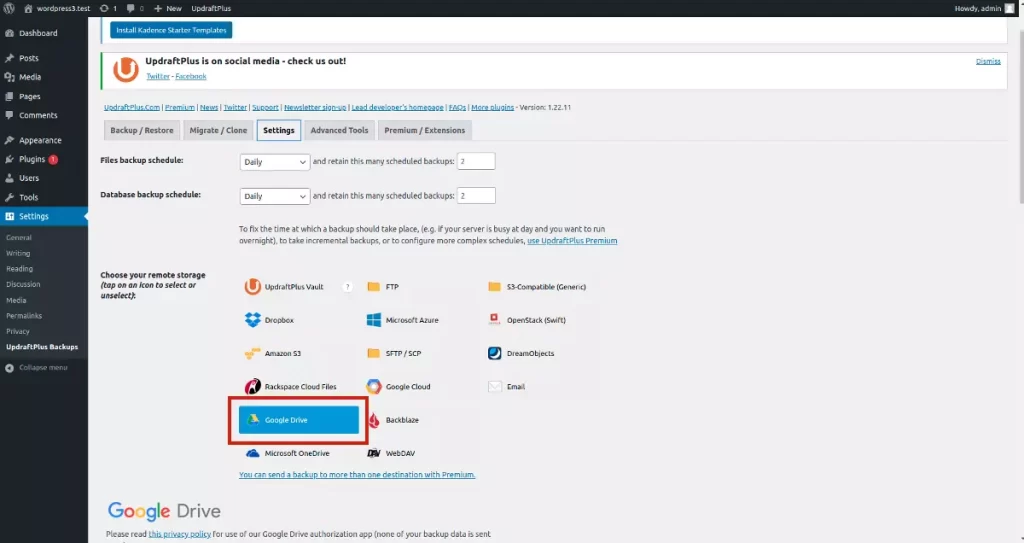 Once you have chosen your backups settings, scroll down and click "save changes".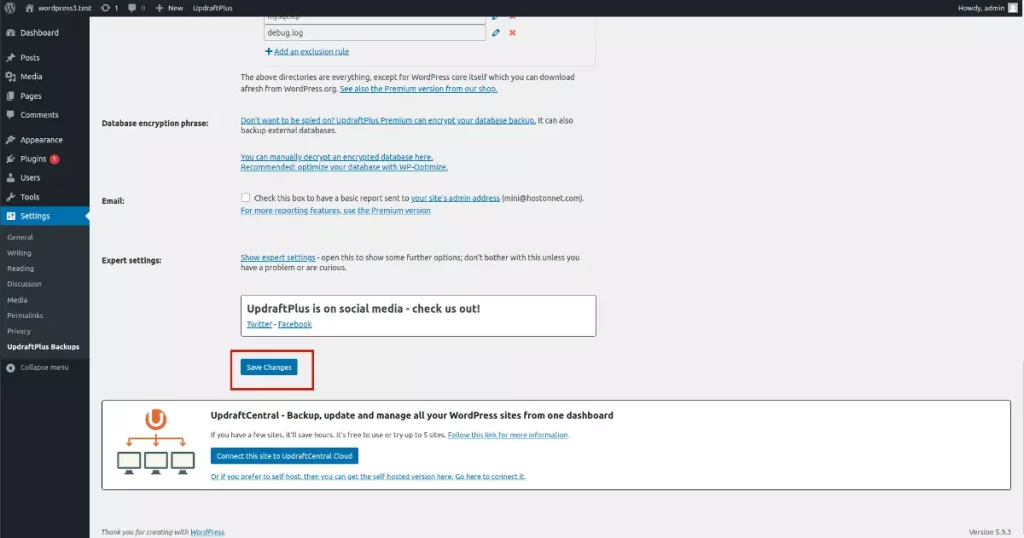 Then click "Backup / Restore" button and click "backup now" button.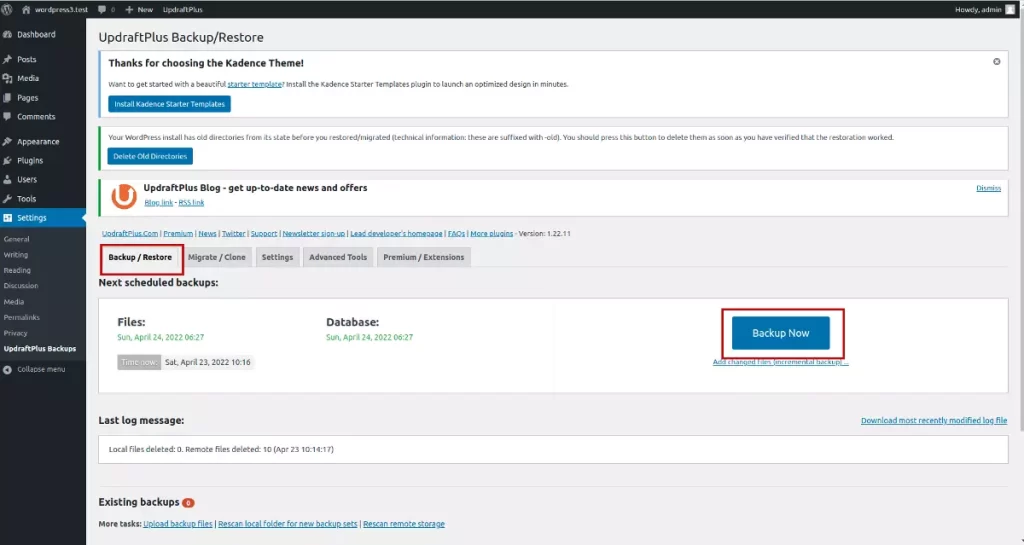 This will bring up a pop-up with options to select files/database backup and whether you want to send the backup to remote storage. Click on the "Backup Now" button to continue.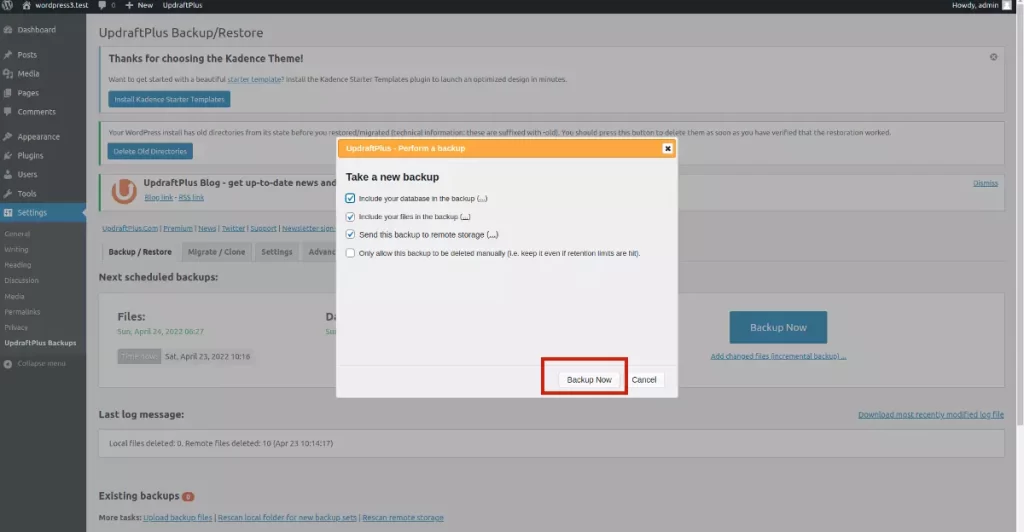 UpdraftPlus will now start creating backup of your files and database. You will be able to see the progress on the settings page. Once the backup has been successfully completed, you can verify that the backup is present on your remote storage space.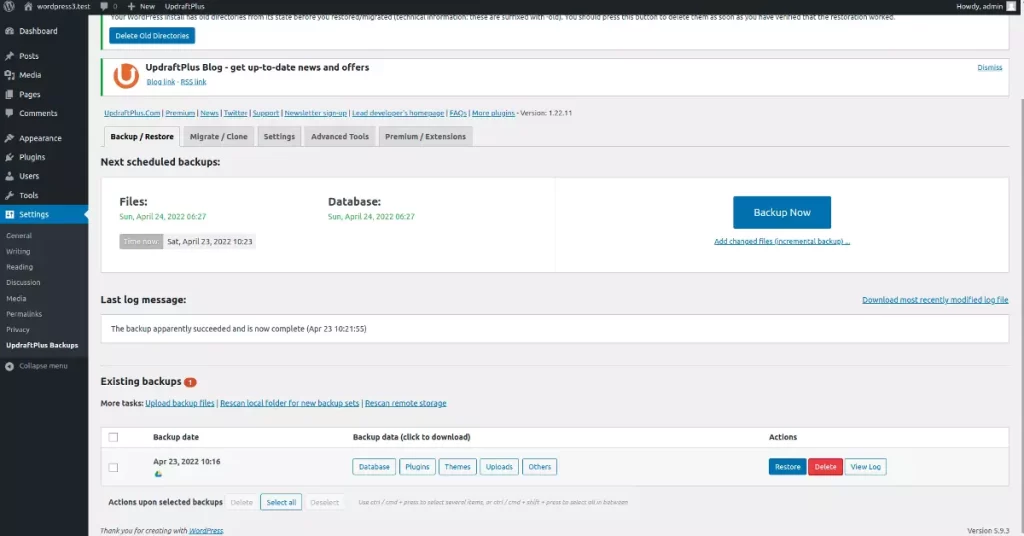 To restore the backup, delete all plugins and posts. Then click on the "Restore'"button.
UpdraftPlus will now ask you what you would like to restore. You need to select all options and then click "Restore'" button.
To continue, click "Restore" and wait for the operation timeout. When completed, a message will display telling you the restore has been successful.