1. To change your email password, login to cpanel control panel of your web site.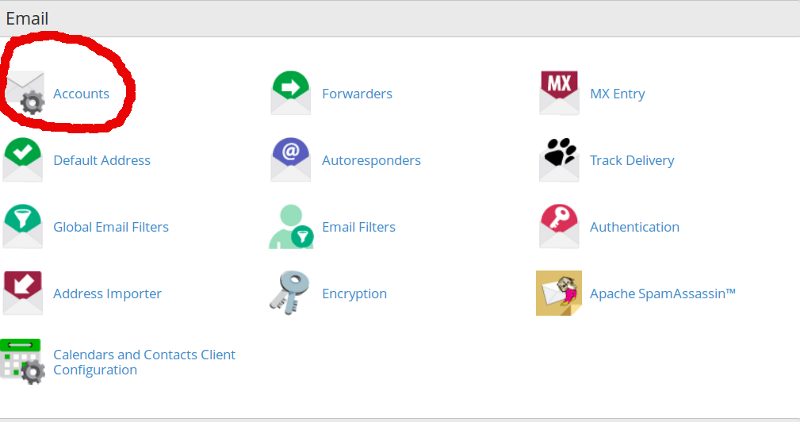 2. In the "Email" section, click on "Accounts".

3. Next to the email account you want to click on "Change Password".

4. Enter the new password for the e-mail account, then retype it into the next field and then click "Change Password".
The Password Generator feature generates secure passwords, which are difficult for malicious users to guess.
When you click the Password Generator button, a new window appears that contains a generated password in a text box. Click "Generate Password" as many times as you wish until you are satisfied with the password.