LinkChecker is a free, GPL licensed website validator and it checks links in web documents or full websites directly from your desktop. It works in Windows, Mac and Linux.
To install LinkChecker on Ubuntu download the following 2 files from the debian website.
linkchecker_8.4-1_i386.deb (for 64bit download linkchecker_8.4-1_amd64.deb)
linkchecker-gui_8.4-1_all.deb
Note: The current version as of this post is 8.4-1. You should get the newer version if it is available.
Install both the .deb files by double clicking on the downloaded .deb files.
To install LinkChecker from Ubuntu repository (Note: may not be the latest version), run the following command in terminal.
sudo apt-get install linkchecker linkchecker-gui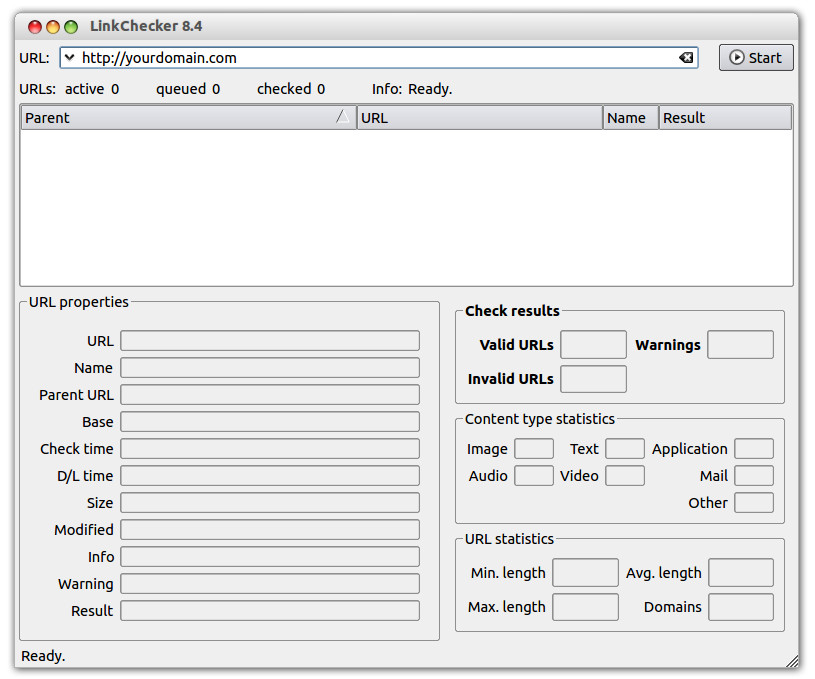 All you need to do is to enter your website URL and press the Start button. It will then proceed to do the scanning. If you have a big website with plenty of content and links, it could take up to a few hours to finish the scanning.