Do you know which one is the most effective way to establish brand credibility and customer trust ? Yes, Of course by adding client list to your website. When someone visits your website, by seeing the portfolio in your website, the visitor gets confidence to work with you.
In this post, I will show you how to add client's logo as carousel to WordPress with Best Logo Showcase Plugin
The first thing that you need to do is install and activate the Best Logo Showcase Plugin. Then navigate to the Logos Carousel tab and click Add New Logo

On the next page add title and set logo image then click publish button

Now, simply repeat this process with all the logos you want to include in your carousel.
Click Short code Generator page, there you can configure the plugin. Also you will get Shortcode and php code.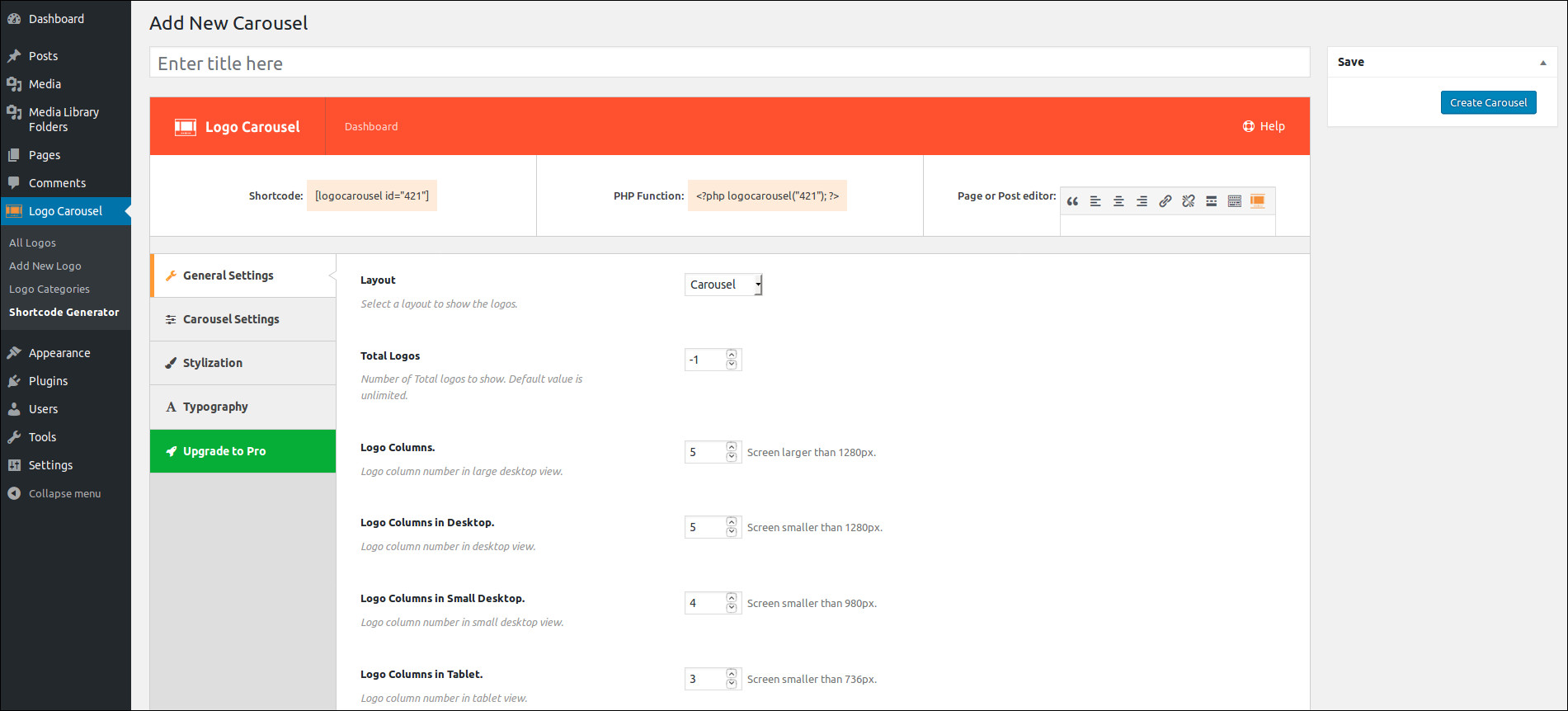 When you're ready, go to the page where you want to add your slider and copy this shortcode wherever you'd like to position it: