First, you need to login to cPanel and click on the Accounts icon located in the Email section.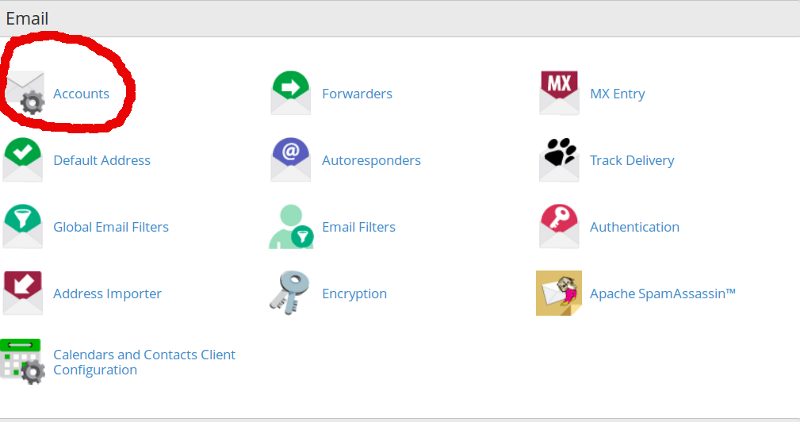 On the next page, fill out the form for new e-mail accounts.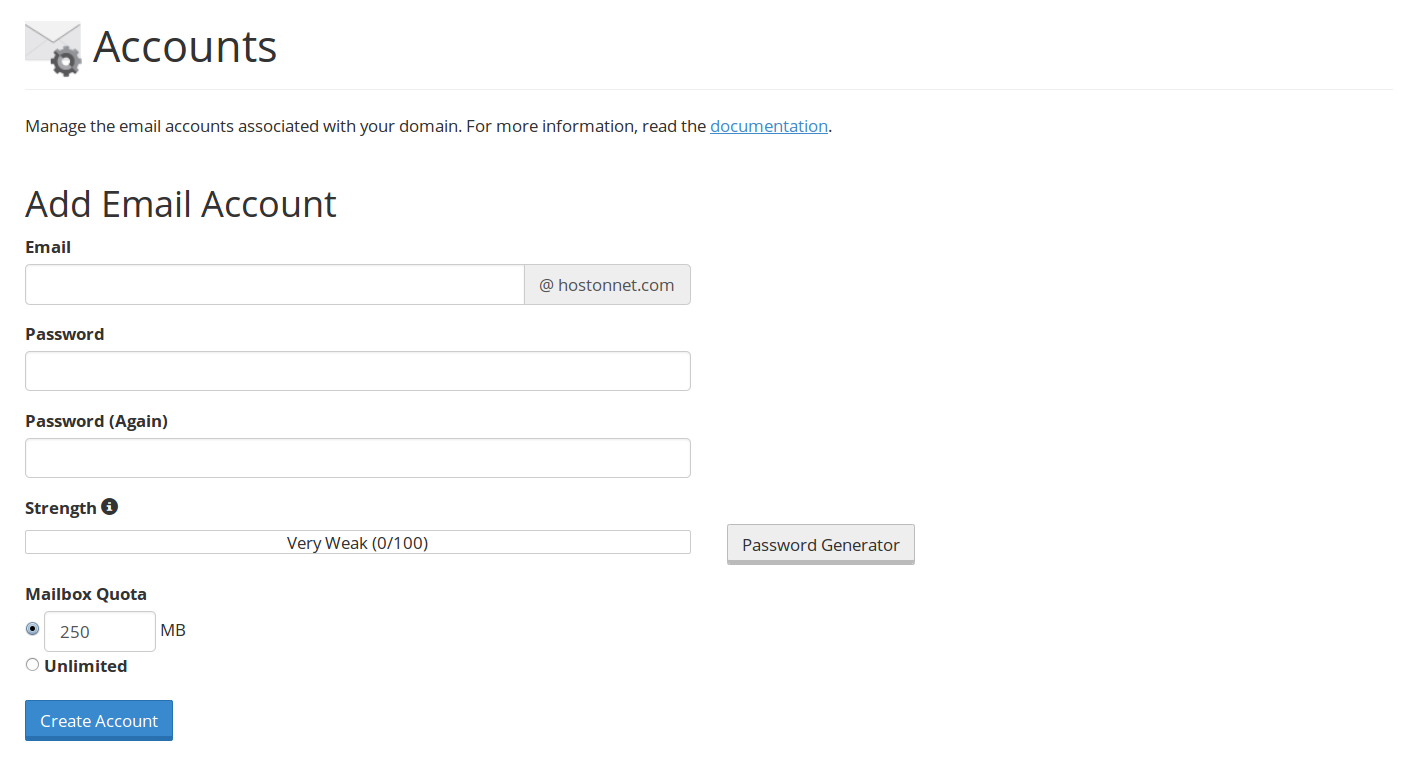 Enter the first portion of the e-mail address.
Enter the password for the e-mail account, then retype it into the next field.
Make a selection for Mailbox Quota.
When finished, click Create Account button.