In this article, I will show you how to enable bank transfer payment in WooCommerce.
Enable Direct Bank Transfer
Once you installed the WooCommerce plugin, go to WooCommerce > Settings > Payments.
Use the toggle under Enable to select Direct Bank Transfer.

Then click the Set Up button on the right side. You are taken to the Direct Bank Transfer settings.
Configure Direct Bank Transfer
Here you can enter your bank account details, which be displayed to users on the thank you page when they are about to complete the checkout process.

How it works
Once your customers select Direct Bank Transfer payment method, your account details will be displayed to them on the checkout page so that they can make the payment.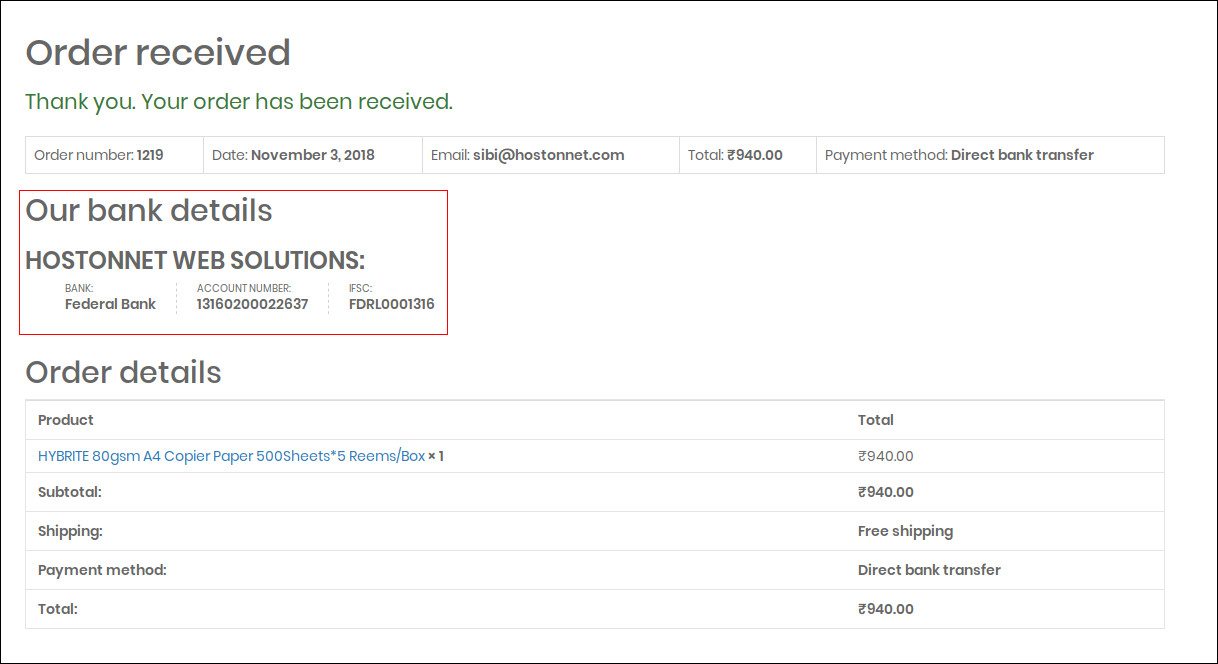 The order will be on-hold, until you process it in your dashboard when you have successfully received the payment in your account.
For digital downloads too, the product can only be downloaded once the you change the status after you receive payments.