1) Login to WHMCS admin panel.
2) Click on the tab Setup.
3) Go to Others >> Database Backups.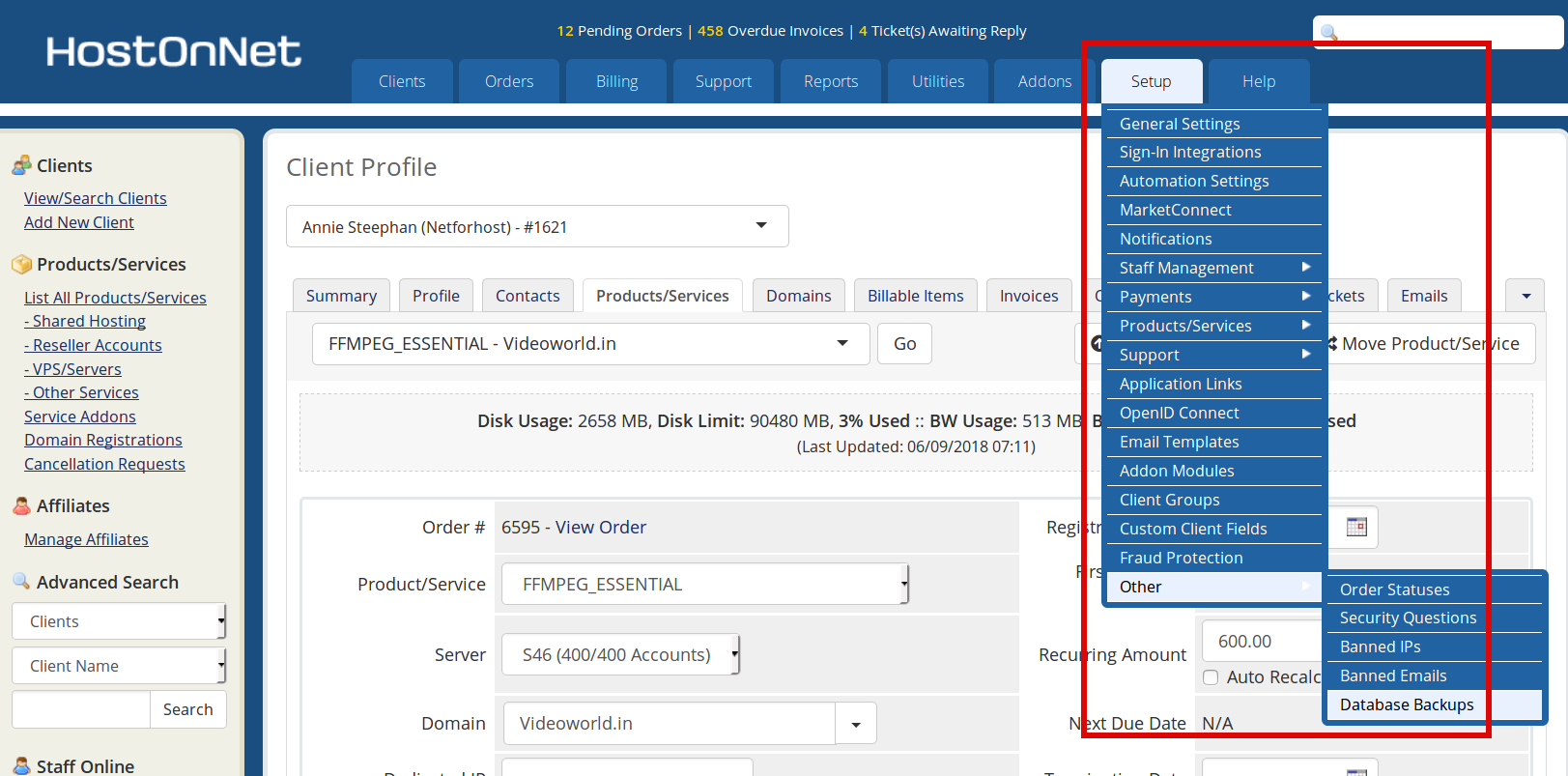 4) In this section, we can configure Daily Email Backup or FTP Backup. Both methods can be enabled to run simultaneously.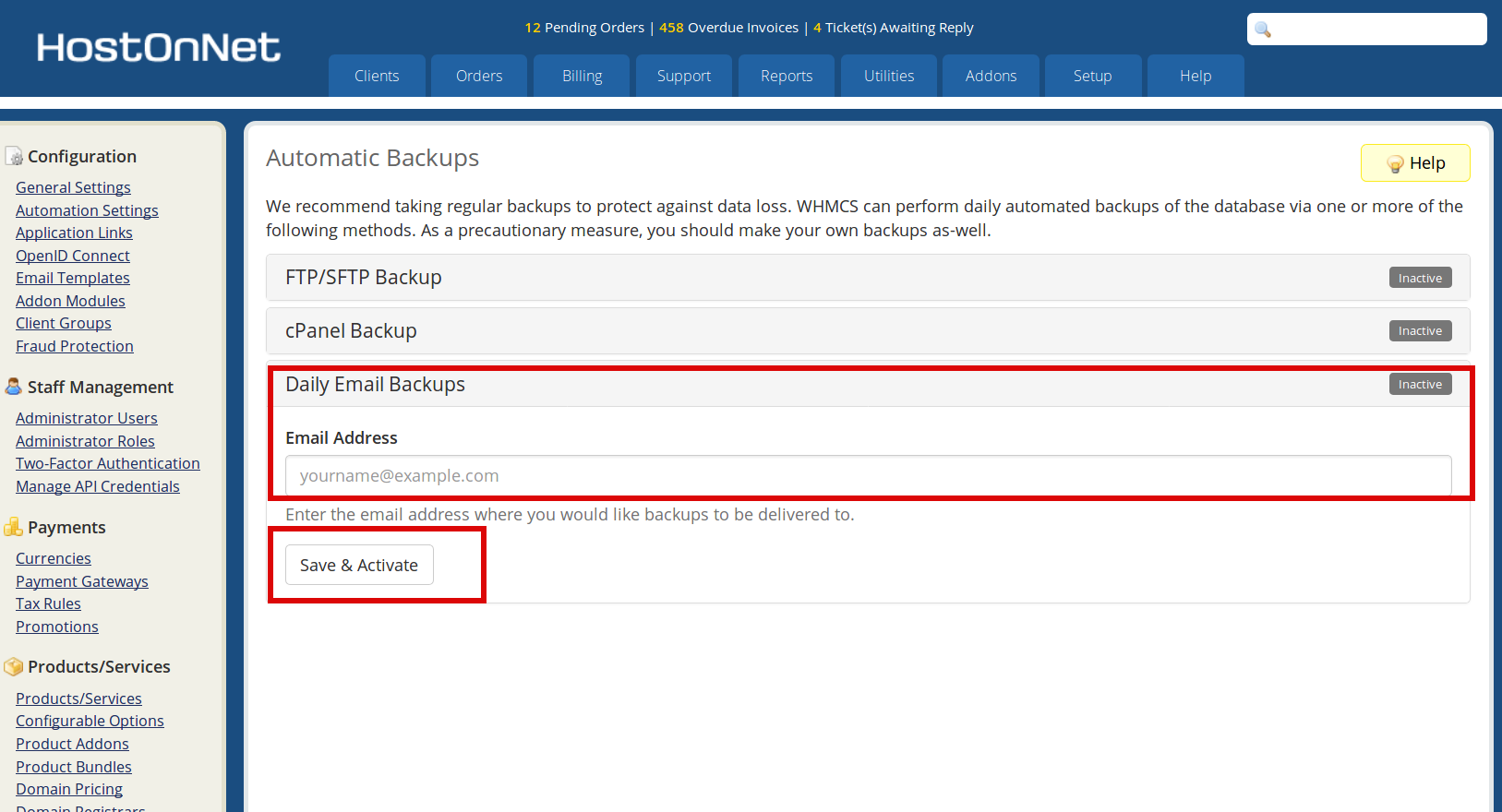 5) To enable the daily email backups, enter the email address in the text box.
6) To enable the daily remote FTP backup, enter the FTP details.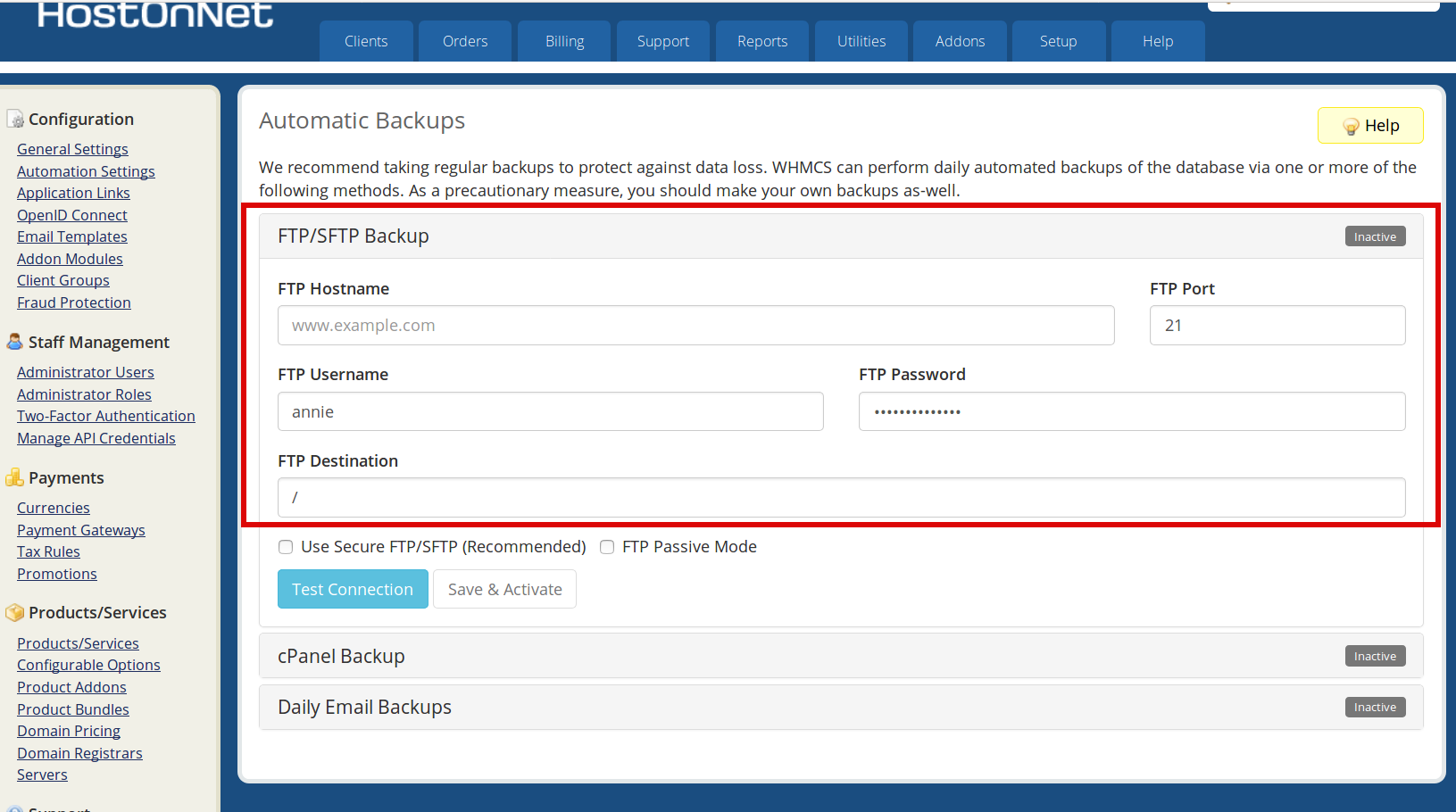 7) Then click on the Save & Activate button.
This is how we can enable database backups in WHMCS.