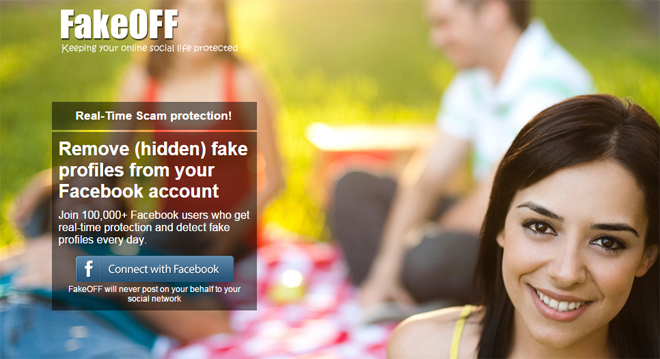 FakeOFF is a useful web application for identifying real and fake Facebook users.
Once you're on FakeOFF, just click the "Connect with Facebook" button on the homepage to connect the web app to your Facebook account.
Next, the web app will scan your account to gather your friends. It can take a while so you need to be patient.
Once it's done, the web app will ask you to select a friend that you want to investigate. From your list of friends, just click the "Let's Check Her/Him" button that's located right below the profile photo of your Facebook friend.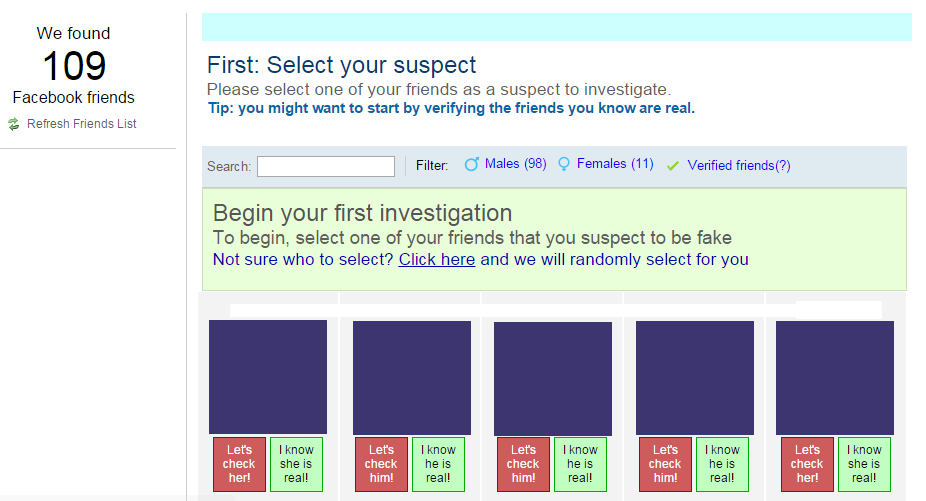 After which, the app will give you an overview of your investigation. Just click the "Start Basic Investigation" button to begin.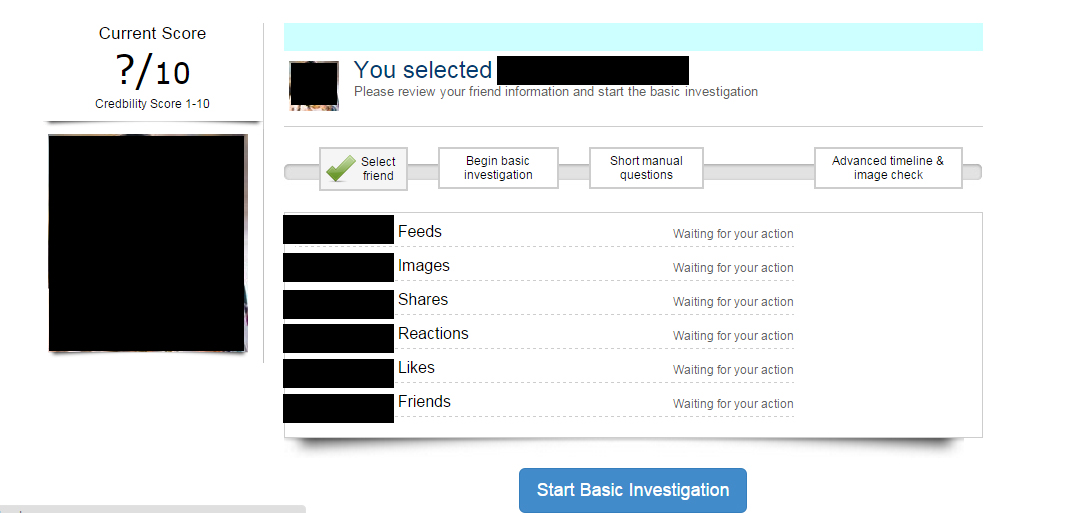 Thereafter, FakeOFF will start analyzing the account of the selected user based on his/her feeds, images, shares, reactions, likes and friends. It can take a while for the investigation to display the result but as soon as it's done, it will show you your friend's estimated score.

Compare your Facebook friend's estimated score to the Score Guide. If the score falls from one to four, you will need to stay cautious for there's a possibility that the said user is using a fake Facebook account/profile.
Anyways, do keep in mind that FakeOFF offers both free (basic) investigation and premium investigation. Therefore, you can choose to upgrade to a paid account to get more accurate results.