NASA recently released over a half a century of sounds on SoundCloud, ranging from eerie noises from our solar system to historic moments in space exploration. The U.S. space agency recently created a SoundCloud page to reveal some of the most unusual sounds ever recorded, according to Mother Nature Network.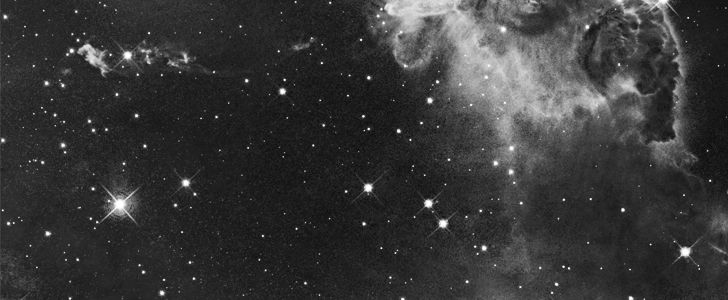 Although sounds in space are stifled by a vacuum, scientists have discovered ways of capturing noise using special instruments on the Voyager space probe that converts electromagnetic vibrations into sound, Gigwise reports.
The recordings include sounds of Saturn's rings, Neptune, Jupiter, and Uranus, as well as what Earth would sound like millions of miles away. The files also contain sounds of shuttle launching and famous quotes from NASA astronauts.
Some of the sounds are quirky, chilling, and otherworldly. Here are seven of NASA's most interesting uploads.
"Earthsong" It is also called "Chorus" and is NASA's most popular feed. The sound is produced by our own planet. It is described as an electromagnetic phenomenon caused by plasma waves in Earth's radiation belts that hover 8,000 miles above the surface. The sound is too high for humans to hear, however ham radio operators have detected it for a long time, especially in the morning. It has been compared to the sound of birdsongs, from which the moniker is derived. NASA recorded this in 2012 with its EMFISIS probe.
"Saturn Radio" Saturn is home to dramatic auroras that are a lot like the northern and southern lights that dance around the Earth's poles when solar wind hits the upper atmosphere. These lights are closely related to the planet's strong radio emissions, first detected by the Cassini spacecraft 2002.
"Interstellar Plasma" It has taken NASA's Voyager 1 three decades since it left Earth to escape the sun's magnetic field. This clip represents data that was recorded outside the heliosphere in 2012 and 2013. NASA calls it "The Sounds of Interstellar Space."
"Sonified Starlight" Scientists now may "sonify" non-auditory data by translating its values to noises, a lot like a Geiger counter converts silent radiation to audible clicks. Locating patterns in in data is often easier by ear, even if the data doesn't represent sounds. The technique also helps scientists understand faraway stars, as with this clip of sonified light waves from KIC 7671081B, a variable star listed in NASA's Kepler Input Catalog (KIC).
"Eerie Enceladus" This is Saturn's sixth-largest of its several dozen moons. Enceladus spews enormous plumes of water vapor from its ice-covered surface. In 2005, the Cassini spacecraft detected a "significant atmosphere around it," recording data from ion cyclotron waves.
"A Giant Leap" Neil Armstrong's most famous words when his foot touched the surface of the moon. This was the first SoundCloud clip that NASA posted online.
"Lift Off" These are the sounds of the first manned-mission to the moon, Apollo 11. The clip includes lift off, as well as the applause in the space center.
Some of NASA's files might sound familiar to gamers. The Inquisitr reported last month that Microsoft revealed that ambient audio for the original Xbox is "public domain audio from NASA transmissions from the Apollo days that we tweaked for that sound."
NASA's release of sounds from space on its SoundCloud page comprises of 63 files so far, including several of the most historic and mind-bending moments from the past 50 years of space exploration.