This tutorial will help you understand how to report a network issues you might come across.
It is very important to notify your clients of any server downtime or network outages, Server maintenance, whether expected or unexpected.
1) Log into admin panel of your WHMCS account.
2) To report a network issue, go to Support tab then click Network Issues.

3) Then click on Create New
4) Give the network issue a title and specify the type, server , priority and status of the issue. Also choose a start and end date.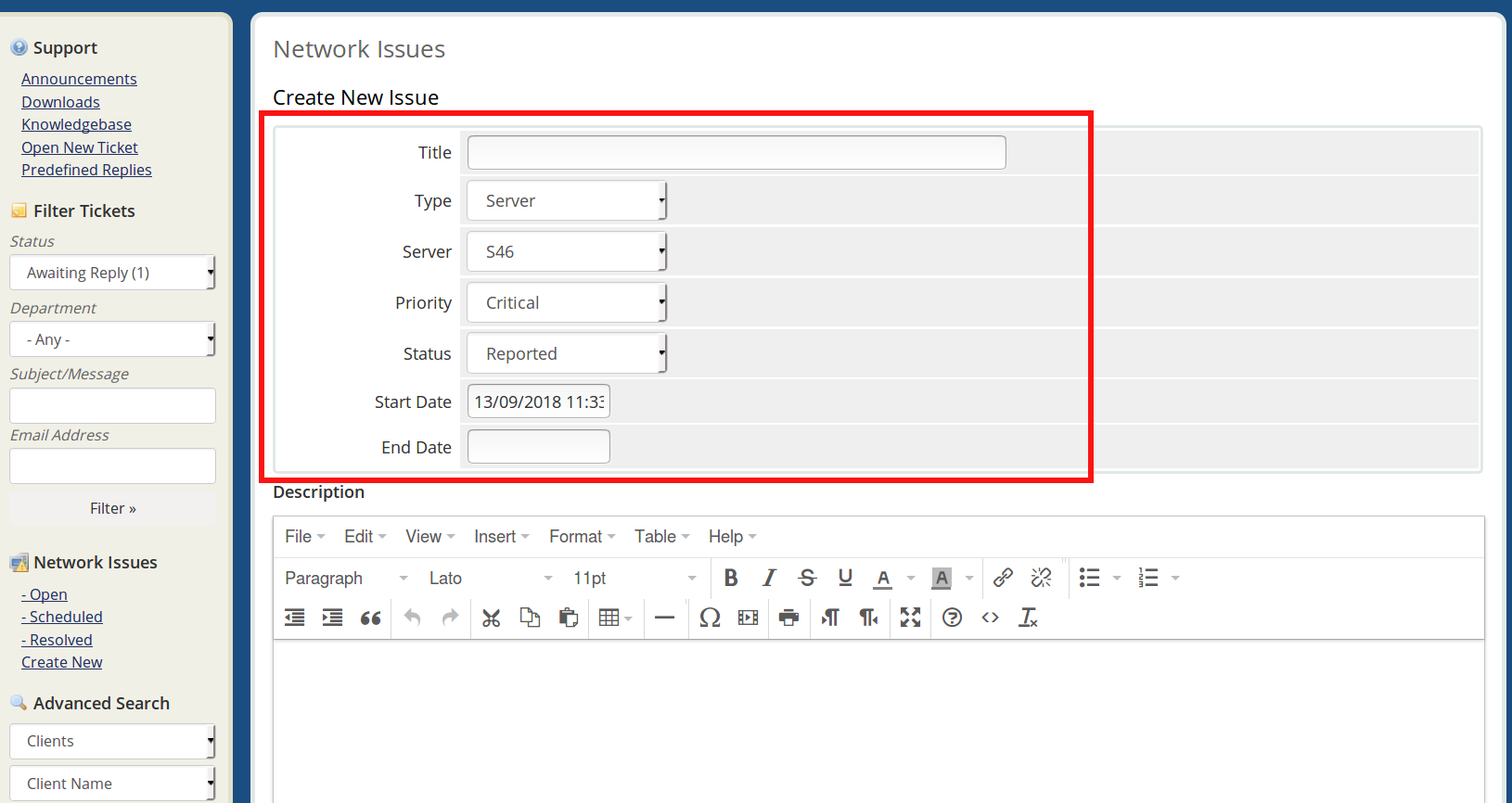 5) Scroll down and type a description of the issue and Click on the Save Changes button.