I am using a Microsoft Windows Server 2016‬ with Plesk (Version 17.8.11) as Control Panel.
First we need the default files/folders ready in our hand to upload on the server. If you don't have the files with you, simply connect with any of the sites hosted on your server and then download the default files/folders (httpdocs, error_docs, cgi-bin) which created automatically when you setup the hosting space.
Modify the default 'index.html' file located inside 'httpdocs' folder as per your requirement. Once done, compress all as .zip format. (*.tgz, *.tar, *.tar.gz, *.rar are also acceptable). Now we need to upload the same on server. For that, follow below steps:
Log in to Plesk Panel as admin. Then go to 'Server Management > Tools & Settings > Tools & Resources > click on Virtual Host Template'. It will display as per following screenshot.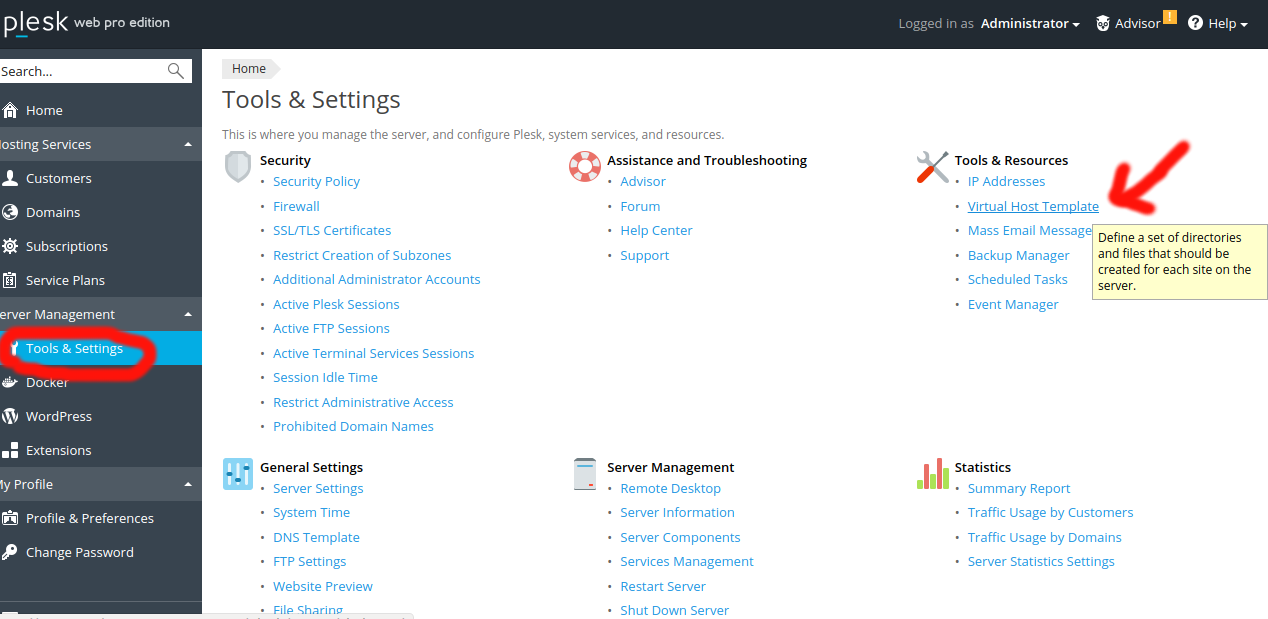 Then click on 'Choose File' button, select the archive which you created now, then click 'Send File'. It will automatically uploaded and extracted on server.