Awesome Support is an open source WordPress help desk plugin. It help you to convert your WordPress website into a full fledged help desk system. The below steps will guide you to start your customer support website or Helpdesk with WordPress.
Step 1 : Install and activate the Awesome Support plugin

Step 2 : Click the blue button to run the setup

The installation wizard asks whether or not you'd like to turn on support for multiple products. If you're only selling one product, or if you'd like all of your tickets to go to one person, you should select No.

The next step will create submit tickets pages and then you have to select menu to show the Submit My Ticket tab.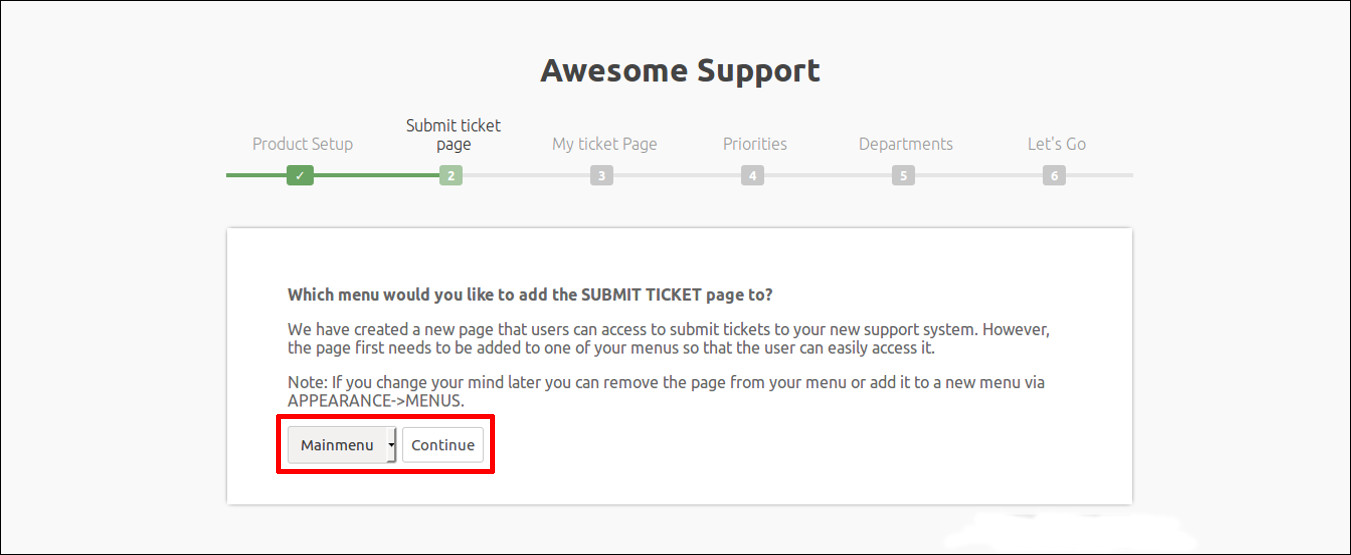 Select the menu for adding MY TICKETS page

The next step asks if you'd like to specify priorities on your tickets. Priorities help you see which tickets need to be dealt with first.

To enable Departments mark the Yes button and click Continue.

Step 3: You have successfully installed helpdesk. You can now access your support tickets and other support options under the new TICKETS menu option.