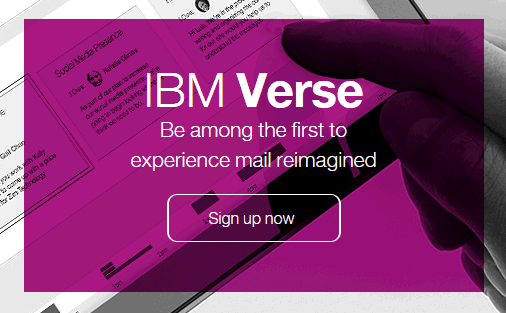 Tech giant International Business Machine Corporation (IBM) has launched a new e-mail application 'Verse' for enterprises that integrates social media, file sharing and analytics to learn a user's behavior and predict interactions with coworkers.
A number of new innovations such as transforming e-mail content into threads for blogs and social media, viewing the relationships between different employees in an e-mail, muting a chain and searching through attachments, has also been packed up into this service.
"We came at this from the perspective that this is about changing the game, not just incremental improvements in e-mail," Jeff Schick, IBM's general manager of social solutions, told Reuters.
The company is offering the cloud-based software free to individuals and small businesses with limited mailbox sizes and file sharing. On the other hand, a commercial version will come at a price for business purpose in January 2015.