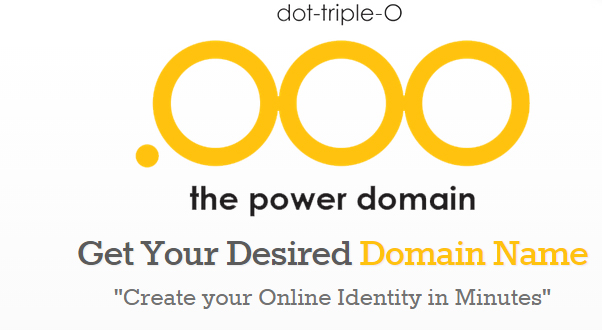 India-based e-commerce portal Infibeam has launched a new generic top-level domain. The .ooo domain will be available to websites across the world. Infibeam made the announcement after it was allowed to use the domain by the Internet Corporation for Assigned Names and Numbers (Icann).
Infibeam says the .ooo domain is easy to type on smartphones, which might appeal to websites that are frequently accessed from mobiles. According to Infibeam, the new domain also allows people to register websites with their company names, which has become increasingly difficult with .com domains. The new domain became available after Icann decided to expand the number of available domains, and domains such as .bargains and .coffee.
The domain was opened to the general public on October 23. Infibeam announced that it has signed agreements with global domain registrars such as Bigrock (India), Comlaude (London), CSC Global (USA), Enom (USA), EuroDNS (Luxembourg), GMO (Japan), Markmonitor (USA), Name.com (USA), Network Solutions (USA), Uniregistry (Cayman Islands) and 101 Domains (USA).
Domains are very important for Internet firms across the world. Domains such as .in and .ly are used by several startups across the world and sometimes these companies often choose their names keeping these domain names in mind.
Infibeam founder and CEO Vishal Mehta told Business Standard, "The launch of dot-triple-o (.ooo) will allow businesses to maximise the power of Internet and build their own digital identity. With growing access to Internet on mobile phones consumers will prefer brands with domain extension of .ooo which is easy and convenient to type on keypad. We are also happy to partner with world's best and established Registrar partners, who will make available .ooo to the global community."
The new .ooo domains can be purchased here at Rs. 1,699 per year for up to 10 years.