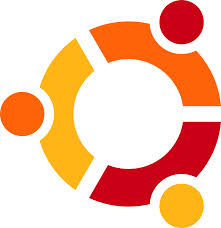 Now I am going to explain network monitoring tool which monitors bandwidth for a system, ie vnstat(view network statistics).
Its very much easy to install and configure.
To install vnStat on Ubuntu/Debian, you can use apt-get:
sudo apt-get install vnstat	

After installation completed, we can test vnstat
[email protected]:~# vnstat -d
 eth0: Not enough data available yet.
[email protected]:~# 

Don't worry about error intitially it will show error because it's the first time you are executing that command, so it has to create DB.
You can restart the vnStat daemon vnstatd with:

# /etc/init.d/vnstat restart
Starting vnStat daemon: vnstatd 

For monitoring traffic per day
[email protected]:~# vnstat -d

 eth0  /  daily

         day         rx      |     tx      |    total    |   avg. rate
     ------------------------+-------------+-------------+---------------
      08/28/14     15.46 MiB |    3.92 MiB |   19.38 MiB |    3.83 kbit/s
     ------------------------+-------------+-------------+---------------
     estimated        31 MiB |       6 MiB |      37 MiB |
[email protected]:~#


For monitoring traffic per hour
[email protected]:~# vnstat -h
 eth0                                                                     11:35 
  ^                                                                       r     
  |                                                                       r     
  |                                                                       r     
  |                                                                       r     
  |                                                                       r     
  |                                                                       r     
  |                                                                       r     
  |                                                                       r     
  |                                                                       rt    
  |                                                                       rt    
 -+---------------------------------------------------------------------------> 
  |  12 13 14 15 16 17 18 19 20 21 22 23 00 01 02 03 04 05 06 07 08 09 10 11    
                                                                                
 h  rx (KiB)   tx (KiB)      h  rx (KiB)   tx (KiB)      h  rx (KiB)   tx (KiB) 
12          0          0    20          0          0    04          0          0
13          0          0    21          0          0    05          0          0
14          0          0    22          0          0    06          0          0
15          0          0    23          0          0    07          0          0
16          0          0    00          0          0    08          0          0
17          0          0    01          0          0    09          0          0
18          0          0    02          0          0    10          0          0
19          0          0    03          0          0    11      22550       5629
[email protected]:~# 


For monitoring traffic per month

# vnstat –m


We can check vnstat status by following command
[email protected]:~# sudo /etc/init.d/vnstat status
 * vnStat daemon is running
[email protected]:~#