WordPress is web software you can use to create a beautiful website or blog. We like to say that WordPress is both free and priceless at the same time. Fantastico-De-Luxe is one-click script install software available in cPanel, through you can install many website softwares including WordPress.In this article we will discuss how to install WordPress from cPanel with Fantastico-De-Luxe.
Log-in to your website cPanel with the log-in details provided by web hosting company. Go to http://www.yourdomain.com/cpanel and enter your log-in details to access your cPanel.
Find the Software/Services Tab in cPanel and click on Fantastico De Luxe icon.

Click on "WordPress" link under Blogs category. Then click on "New Installation" link.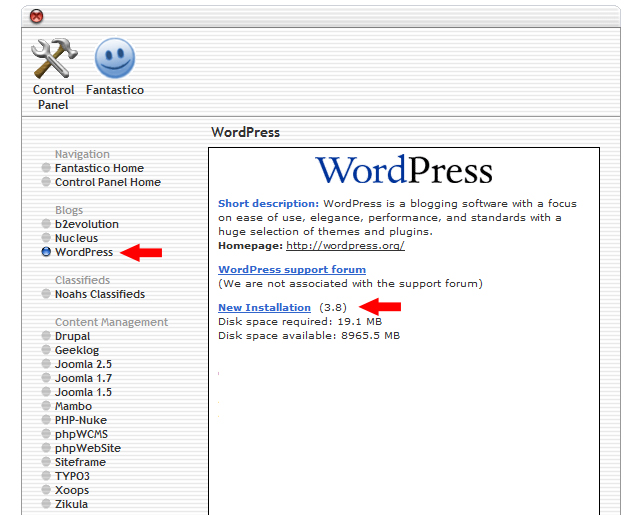 Now fill the form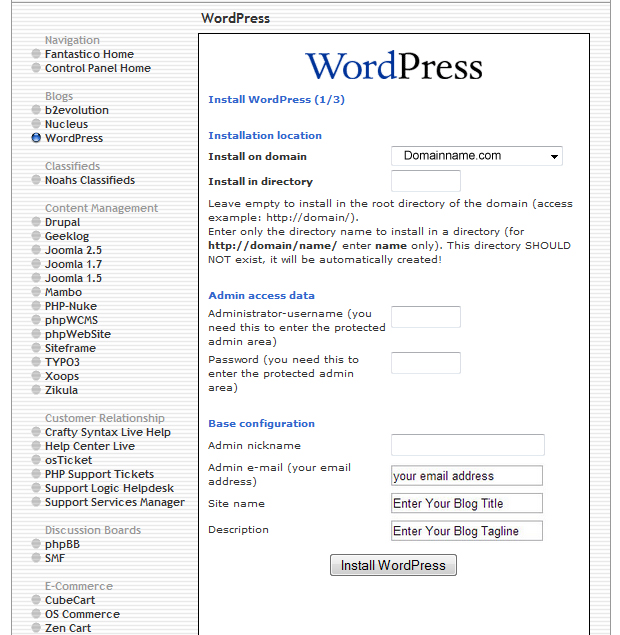 Select your domain name in the very first field "-Install on domain"
Leave blank the "Install in directory" field.
Insert desired Username and Password in "Admin access data" field. These log-in details(Username & Password) will be used to access the WordPress Dashboard, through you can make updates/changes in your blog.
Insert your name in "Admin nickname" field.
Insert your active email address in "Admin e-mail" field.
Insert your blog title in "Site name" field. Usually it will be shown at the top left side of your blog.
Insert your tagline in "Description" field which describe your blog category/topic/niche. Usually it will be displayed under your blog title(site name).
Press "Install WordPress" button.
To help you start your new site we are pleased to offer our expert WordPress installation and setup service for FREE.
If you have any questions about this offer please drop us a comment below or email us install@hostonnet.com