Line has come out with a new app that is designed to convert selfies into stickers. This latest app is called Line Selfie Sticker and this app is available for iPhone users as well as Android device owners to download from their respective iTunes and Google Play Store app stores.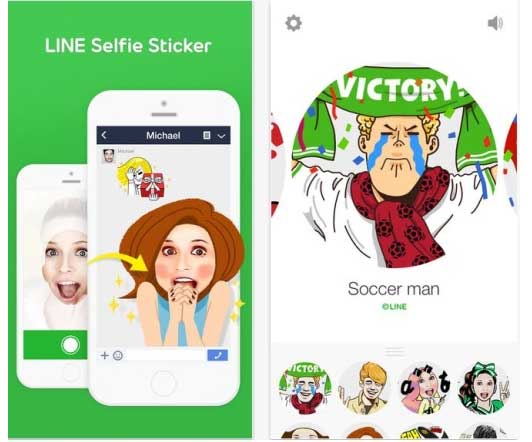 Line Selfie Sticker is a fun app for all those who wish to see their individual or group selfies in the form of funky stickers. Stickers are an alternative to emoticons and can be sent across on social networking platforms and instant messaging services. To change a selfie into a sticker, users of this app will have to first take a picture of their own face, choose a character from among 130 options and get a whole new selfie sticker. There are characters available on the basis of themes like 'career woman', 'hip hop' and others.
Line Selfie Sticker app also allows the users to adjust the many aspects about the stickers like the angle of the face, shrinking text, enlarging text, creating unique stickers and adding speech balloons. These stickers can then be shared on Facebook, Line Messenger, Twitter, Instagram and other platforms.