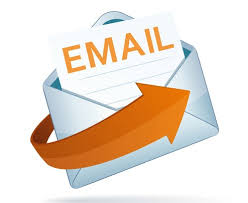 IP blacklisting is mainly due to overall volume of mail coming from that server, or messages seem to have characteristics of spam in them.
Another common cause is email forwarders. If you have [email protected] forwarding to [email protected], if [email protected] is spammed, our mail server could forward that onto Yahoo.
Their servers might see our mail IP address as relaying the spam message to their server, even though it wasn't the originating server of the spam.
Most of the situations are due to an email address that has been compromised or a web application such as WordPress, Joomla, phpBB, and others, that could have been compromised allowing to send bulk emails directly from the web app.
Server admin can check mail log / mail queue to get details about IP block. First permanently stop the spamming then contact organization that listed the IP and start working with them to get the block removed.
If you are an administrator of a server with root access, you can always monitor the mail queue to find whether any of the hosted domains are sending bulk/spam emails using your service.
You can easily see if you are on any blacklists by visiting one of these Websites.
http://mxtoolbox.com/blacklists.aspx

http://whatismyipaddress.com/blacklist-check