The email templates allow you to customise the messages that go out to your customers when actions occur inside WHMCS.
You can also create custom templates which you can send to clients manually at any time or assign to products as their welcome email.
1) Login to WHMCS admin panel.
2) Go to Setup.
3) Click the option Email Templates.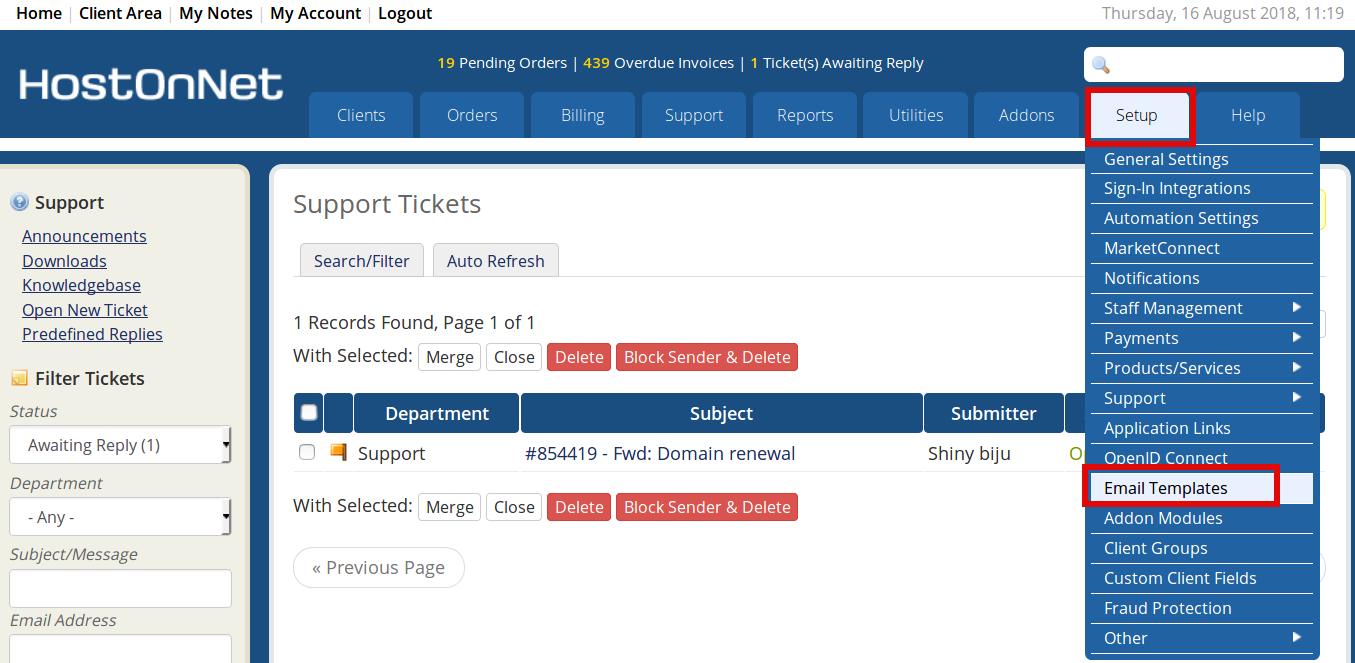 4) To create a new email template, Click on Create New Email Template then select the email type, enter the name and click the button Create.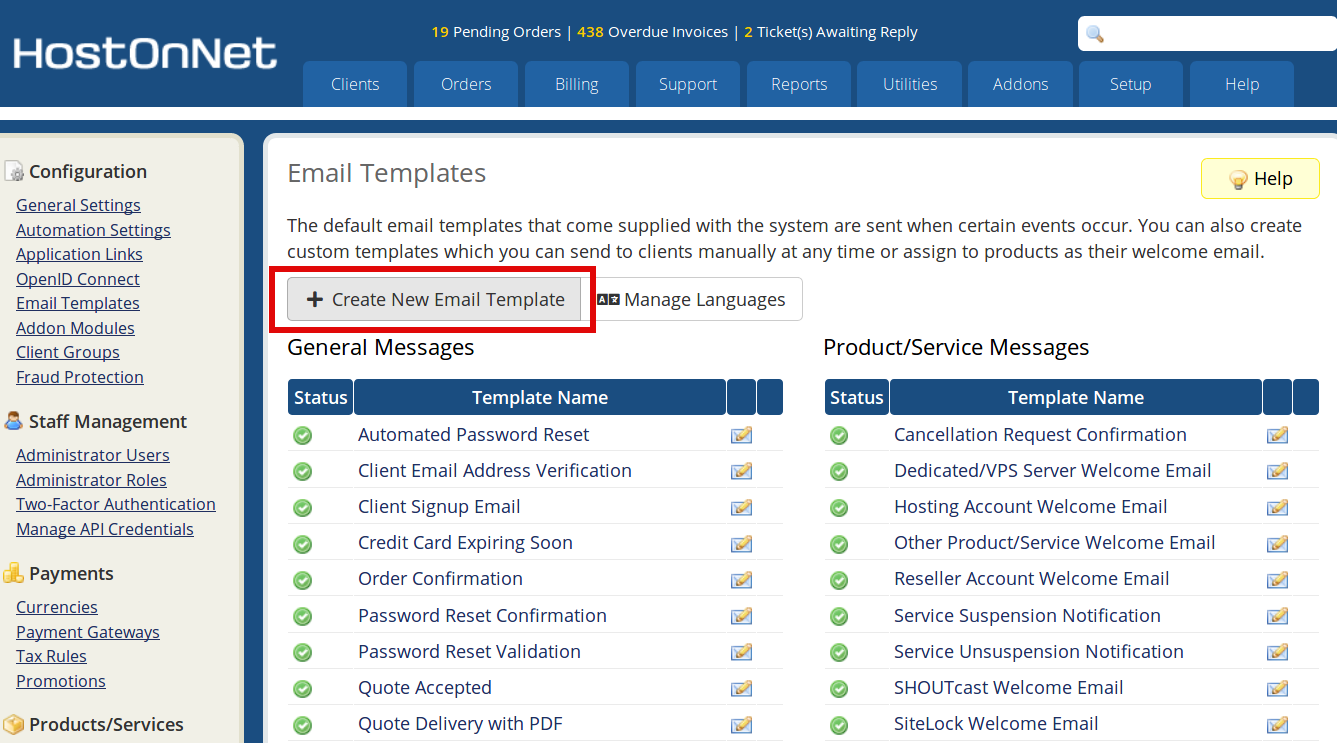 5) Enter the details and click the button Save Changes.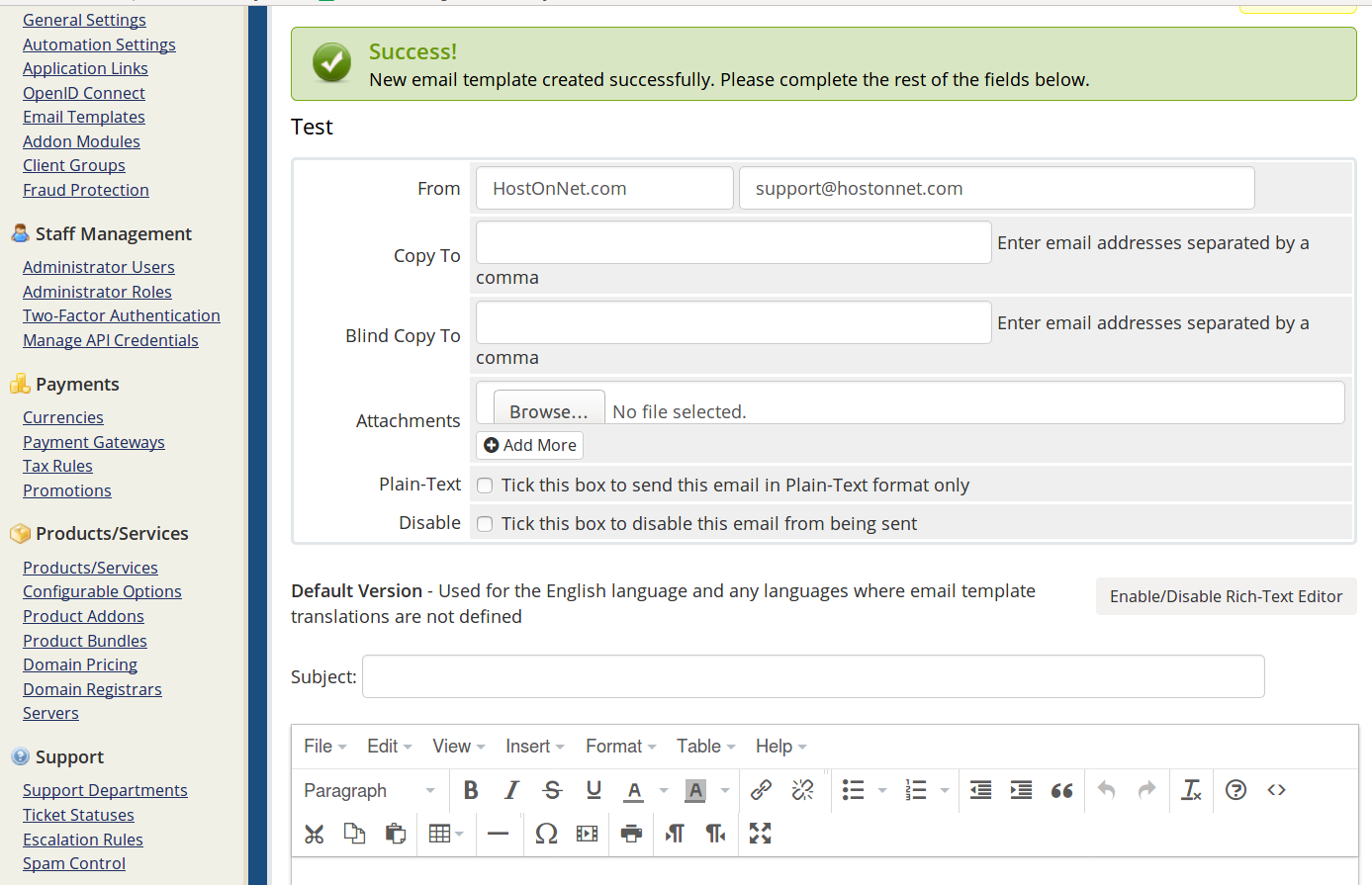 6) If you want to edit the email templates, click on the email template which you want to change.