Now WooCommerce store owners can make the shopping process more convenient and quick for customers by using OneClick Chat to Order plugin. This plugin facilitates the admin to allow the customers to order via WhatsApp. With this plugin, the admin can enable purchase on the WhatsApp button on the product list page, product view page, and also on the cart page.
How to Get Started
Install and activate OneClick Chat to Order plugin. Begin configurating this plugin through OneClick Chat to Order admin menu.
Click WhatsApp Numbers link and add your Whatsapp phone no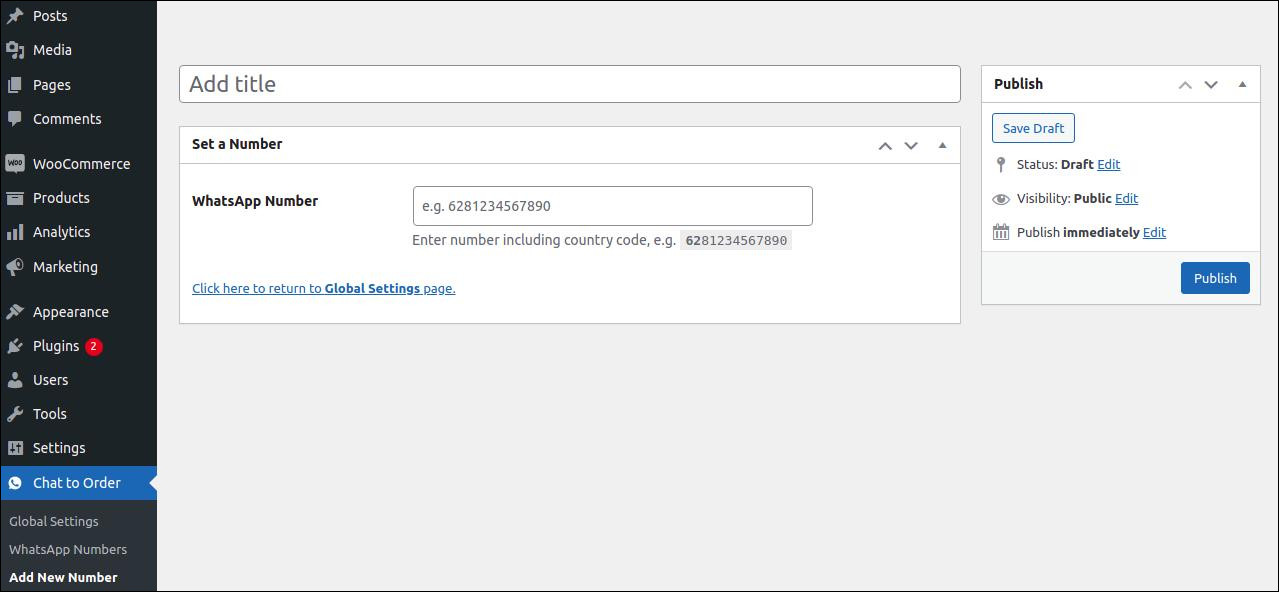 To show Whatsapp button under each product in shop page, go to Chat to Order > Shop > Select Display button on Shop page. If you need you can hide the add to cart button from this page.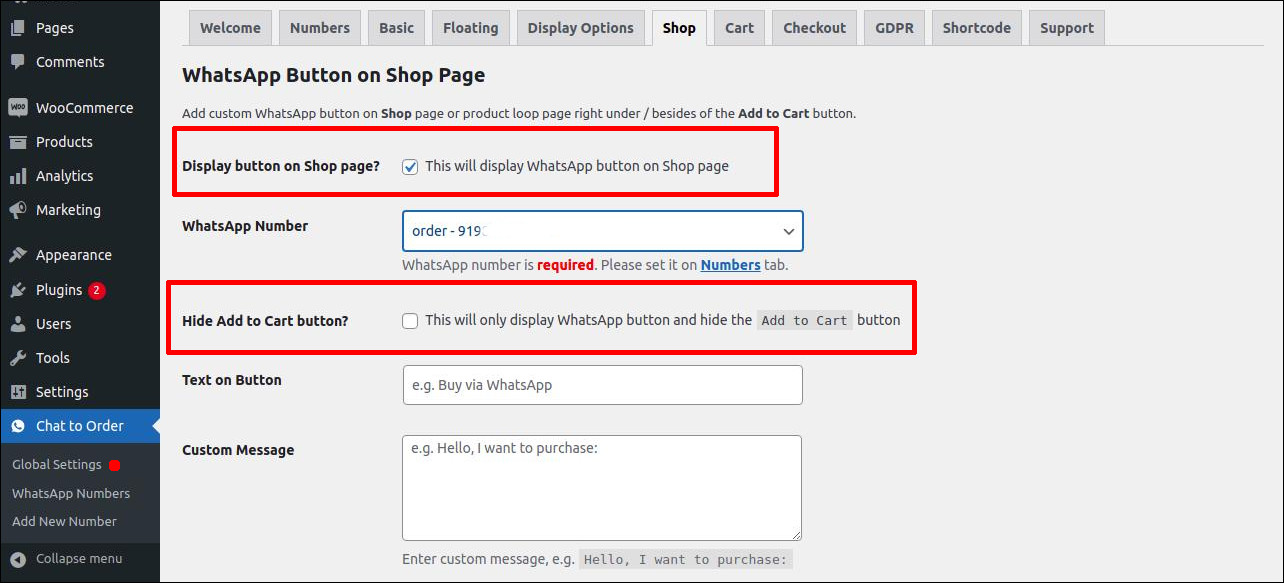 Your shop page will be look like below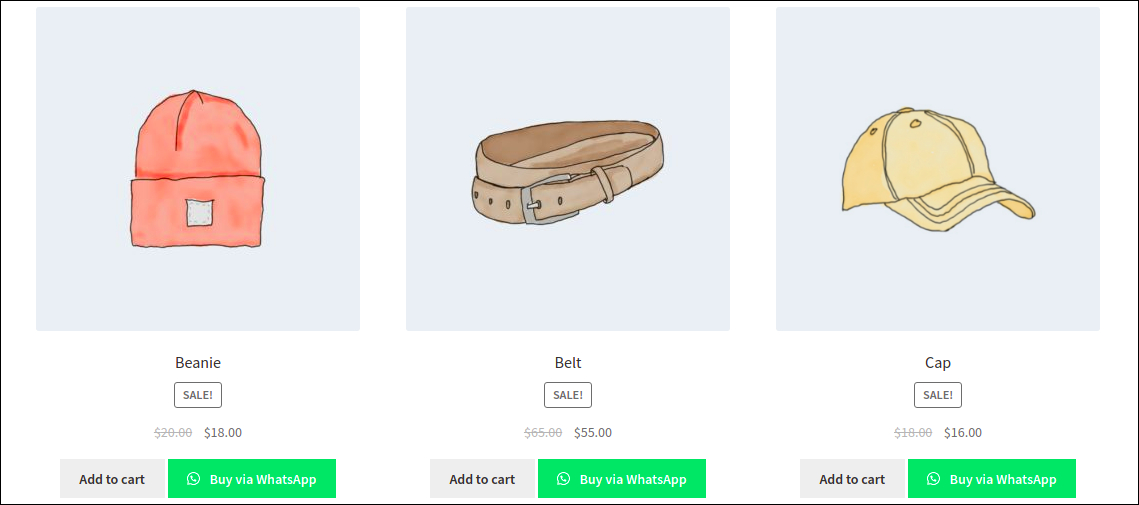 You can also add custom WhatsApp button on Cart page right under the Proceed to Checkout button. In cart page you can hide proceed to checkout button.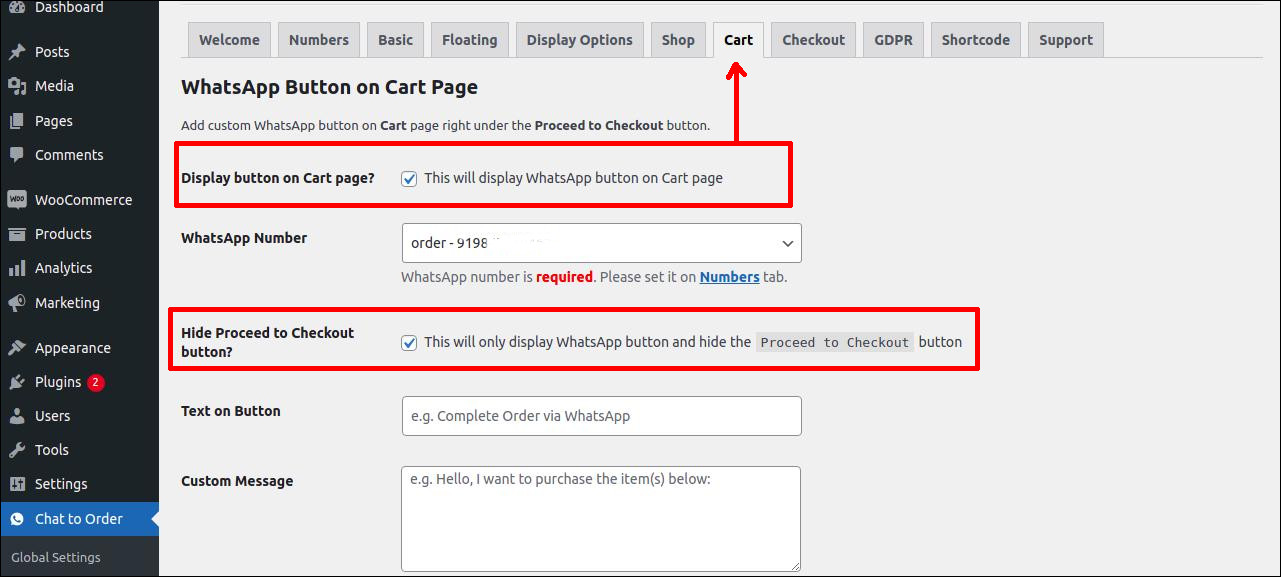 You can order multiple products through WhatsApp from cart page