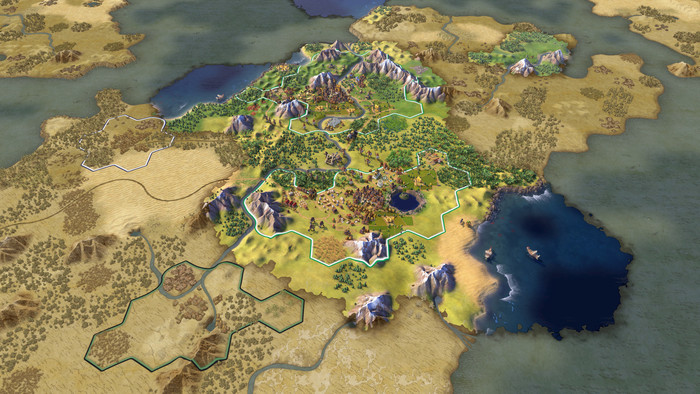 With valves SteamOS/Linux efforts, lot of games are getting Linux ports/release these days. This is a very good move by valve as it will make linux more usable for average users.
Valved started SteamOS/Linux project after Windows 8 release, many windows users are not happy with the drastic change and the introduction of windows store, that valve see as a competition to their own Steam Store. One of the problem Linux faced on desktop was poor graphics drivers. Valve worked with GPU manufatures to improve graphics drivers. Now NVIDA driver work grat on Linux, most games support this by default. AMD have very bad driver, but they made it Open Source for Linux community to improve, this is great move as anyone can help improve the driver, it may take time for AMD driver to become perfect.
As for today (2017-02-11), Steam Store have 5932 Linux games for sale.
Sid Meier's Civilization® VI is ported to Linux by Aspyr Media. You can purchase Linux version from
https://www.aspyr.com/games/sid-meier-s-civilization-vi
Sid Meier's Civilization VI, winner of 15 E3 awards including Best PC Game and Best Strategy Game, is the next entry in the popular Civilization franchise, which has sold in over 35 million units worldwide, including more than 8 million units of Civilization V.