I was getting a lot of spam tickets in my WHMCS Support Ticket System.
When I checked the settings (in WHMCS under Setup > General Settings > Security tab), Captcha Type is set to reCAPTCHA (Google's reCAPTCHA system), but the 'Captcha Form Protection' was set as 'Always Off'.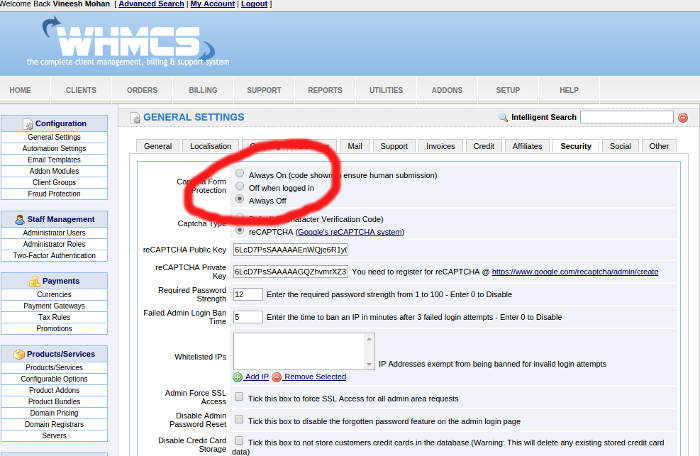 I've set the same as 'Always on'.
Now the spam issue has been resolved.