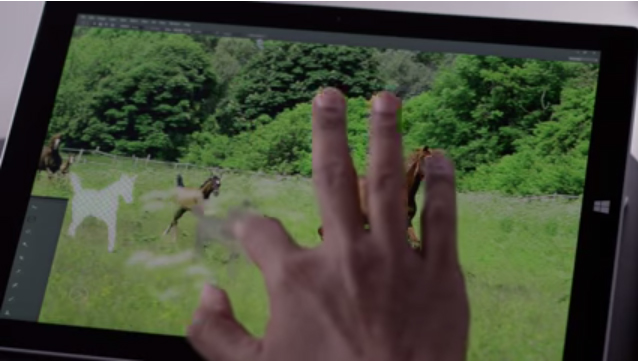 Microsoft is working with Adobe to make the popular PhotoShop photo-editing software play nicer with touchscreen devices.
Adobe is taking steps toward this by officially starting support for touch gestures on Microsoft's Windows 8, tech site The Verge reported.
"When we started to explore touch, we knew that we would have to radically shift the user interface," it quoted Adobe's presenter as saying at an event in Los Angeles.
On the other hand, Adobe's Illustrator is also featuring touch features.
'Growing partnership'
The Verge said the changes are part of a "growing partnership" with Microsoft.
Microsoft CEO Satya Nadella said the demo is just a sign of what could be to come for the next generation of hardware and software. — Joel Locsin/TJD, GMA News