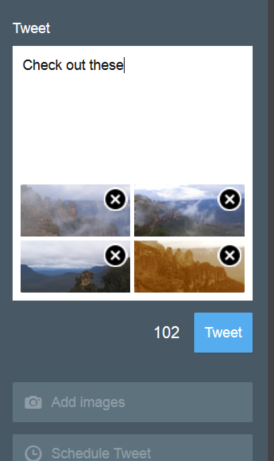 TweetDeck, a social media dashboard app for managing one or more Twitter accounts, is now allowing users to embed or attach multiple photos in a tweet – a feature that was introduced by Twitter earlier this year.
The feature was first noticed on the Web-based TweetDeck incarnation yesterday, but it is now available in the Windows desktop app and Chrome app too. Mac-users will be able to add more than one photo per tweet later too.
Notably, Twitter had rolled out the ability to attach multiple multiple photos in a tweet via its iOS app in March, and then later added to Web interface and the Android app in May.
The feature allows users to share up to four photos in a single tweet, and the photos are stitched together into a collage. Once users share multiple (up to four) photos in a tweet, a collage is automatically created.