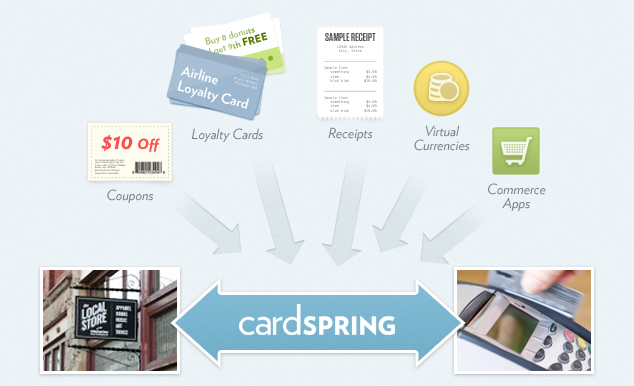 Twitter has acquired a payment startup called CardSpring. CardSpring helps developers write applications that accept credit card payments.
Startups like Foursquare already use CardSpring.
CardSpring raised $10 million from investors like SV Angel, Greylock Partners, Accel Partners, Felicis Ventures, and Data Collective. It was founded by Amit Kumar, Jeff Winner, Eckart Walther and Geraud Boyer.
It sounds like Twitter wants to use the technology to bring real-time commerce.