Silicon Empire is set of tools to Burn, Copy, Backup, Manage your optical discs like CDs, DVDs and Blu-Ray.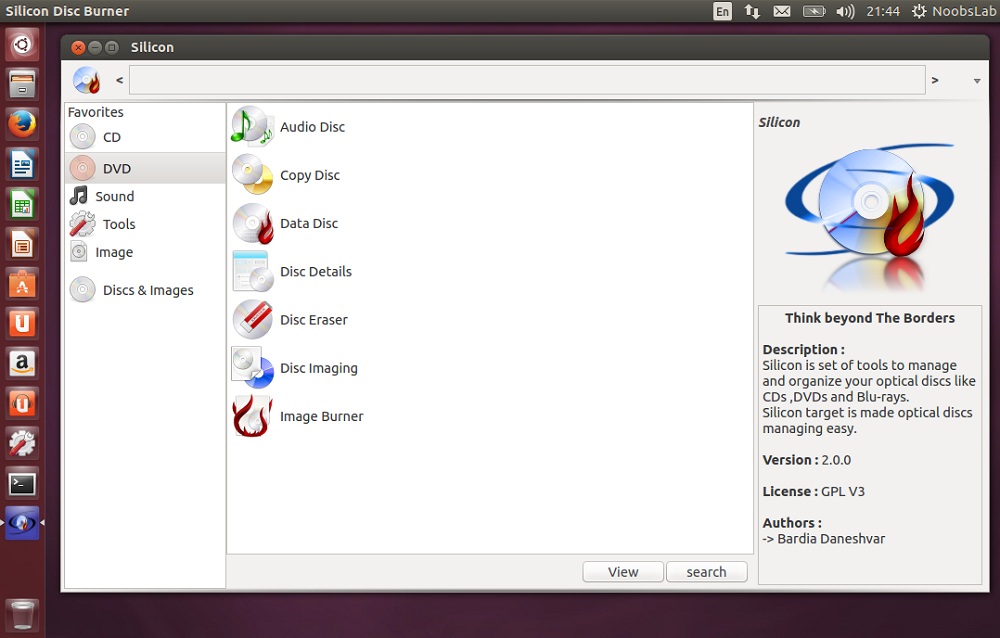 To install Silicon Empire in Ubuntu 13.10/13.04/12.10/12.04/Linux Mint 15/14/13
Run the following commands in the Terminal:

sudo add-apt-repository ppa:noobslab/apps
sudo apt-get update
sudo apt-get install silicon-empire

Some of the main features. of this software are:
MultiTask and Application Manager : This is a technology that runs and manage number of Special Applications (Not Process) on the silicon Empire. It's not an Operating System feature. But uses some similar methods to manage applications inside the "framework".
Burn and Copy Optical Discs : Silicon Empire Can Burn and Copy Optical Discs with help of the cdr-tools engine. Because The Disc Burner of the silicon Empire builds on the low-level layers , silicon can Manage and Queuing overlapping burn or copy processes.
Support all type of optical discs. Silicon supports all standard type of the optical discs like CD, DVD (DVD+R or DVD-R) and Blu-Ray. When you insert your disc in the device, Silicon automatically detect all about them. Re-Writable Discs are also Supported.
Disc Image Mounter : Mount/Unmount Discs Images with help of fuseiso technology.
Audio player : It uses the well-known Minitunes player and based on the Phonon framework and once loaded with audios, it can automatically search for online services such as last.fm to find missing album information and cover arts, etc.