By default Ubuntu file manager Nautilus shows many items like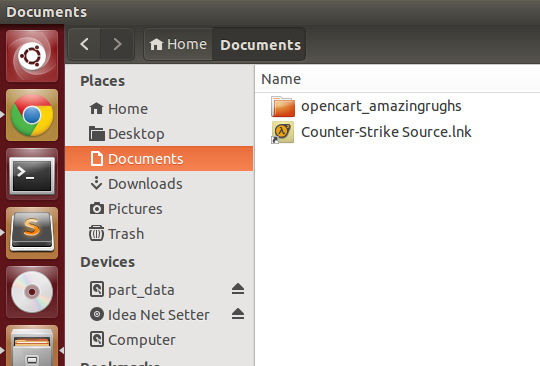 Home
Desktop
Documents
Pictures
Music
Videos
Trash
I want to remove "Music" and "Videos" entry. Mainly because my Video collection is too large and is on a different disk, i don't have much music, so not much use for that music folder.
To remove unwanted items, you need to edit file. ~/.config/user-dirs.dirs

boby@fwhlin:~$ cat ~/.config/user-dirs.dirs 
# This file is written by xdg-user-dirs-update
# If you want to change or add directories, just edit the line you're
# interested in. All local changes will be retained on the next run
# Format is XDG_xxx_DIR="$HOME/yyy", where yyy is a shell-escaped
# homedir-relative path, or XDG_xxx_DIR="/yyy", where /yyy is an
# absolute path. No other format is supported.
# 
XDG_DESKTOP_DIR="$HOME/Desktop"
XDG_DOWNLOAD_DIR="$HOME/Downloads"~/.config/user-dir.dirs
XDG_DOCUMENTS_DIR="$HOME/Documents"
XDG_PICTURES_DIR="$HOME/Pictures"
boby@fwhlin:~$ 

Remove entry you don't need.
This file get auto overwritten every time you login. To avoid this, you need to make this file read only with command

chmod -w  ~/.config/user-dirs.dirs 

Or you can run

echo "enabled=false" > ~/.config/user-dirs.conf

Restart nautilus

nautilus -q