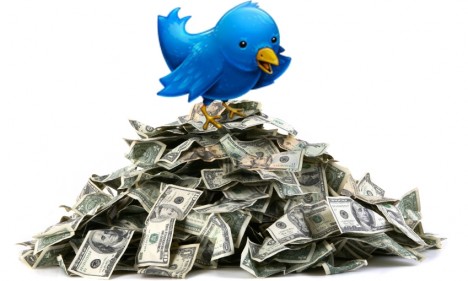 By just tweeting out facts to his seven million-plus followers, a 23-year-old youngster here is making $500,000 (roughly Rs. 30.5 lakhs) a year.
Owner of the tweeter account @UberFacts, Brooklyn-based Kris Sanchez makes a lot of dough for tweeting sponsored links.
The links, when clicked by his followers, earn him between $0.01 and $0.03 (roughly Rs. 0.6 and Rs. 1.8) per click, according to Fast Company.
"I joined Twitter to follow Britney Spears. But I did not have anything to tweet about. So I figured, hey, tweeting these facts would be a really good idea. It was just so I could feel like I was closer to her," Sanchez told Fast Company.
This is how he makes his millions. A company called Social Reactor pairs social media influencers with advertisers, supplies him with galleries or other web pages that Sanchez links to in his Tweets.
He gets paid for every click those pages receive. In his branded deals with companies like Ford and Paramount, a simple tweet, accompanied by a link and a hashtag, becomes a virtual slot machine, gushing out thousands of dollars. The UberFacts Twitter profile reads, "The most unimportant things you'll never need to know."
Sanchez has also developed an UberFacts app for iOS that reportedly brings in $60,000 a week in ad revenue. The app has been downloaded 1.5 million times till date. The app description reads, "Ever been bored? Join the world of UberFacts and discover thousands of ferociously fun new facts that will transform you from socially awkward to mildly interesting!"