Before you can backup a machine using R1Soft.com Backup, you need to add the Machine to Server Backup Manager.
Login to R1Soft Server Backup Manager SE > Protected Machines > New Machine

On Next page, you need to enter server details.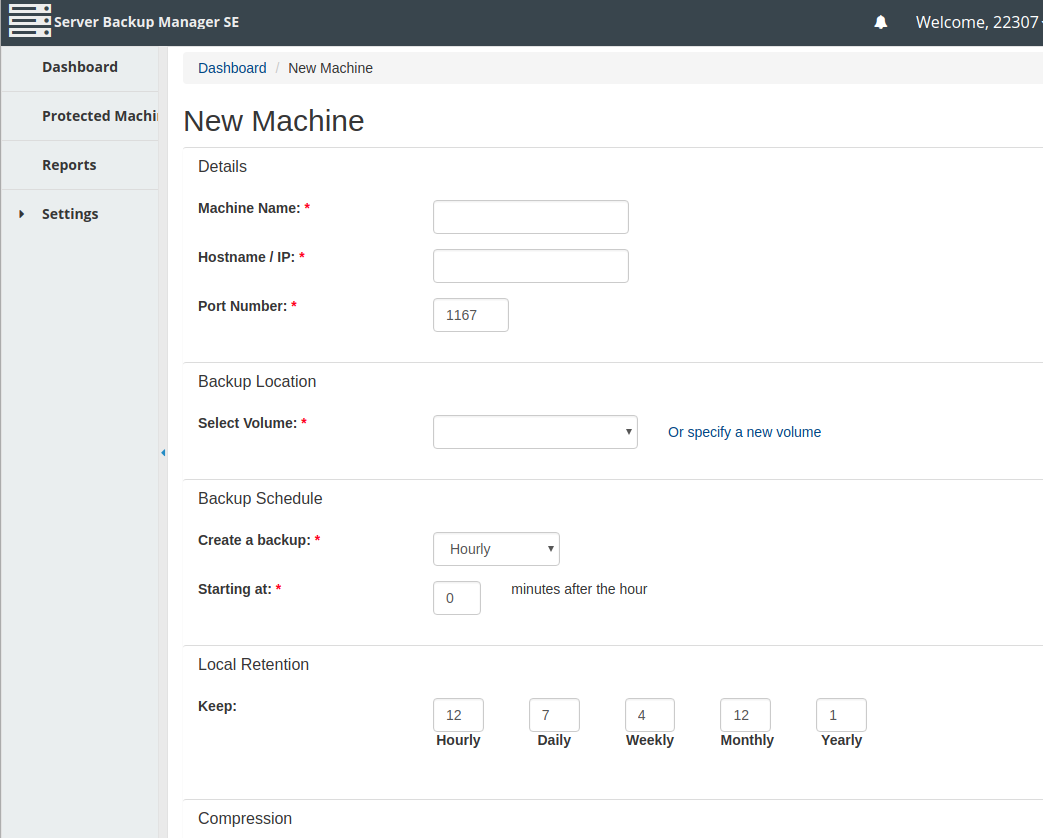 On this page
Machine Name => This can be any name, just to identify the server.
Hostname / IP => IP of the server you need to backup.
Port Number => is the port on which r1soft backup agent listens on, default is 1167, no need to change this. Make sure this port is open in firewall.
Backup Location > Select Volume => select a volume where you need to store the backup.
Backup Schedule > Create a backup => Hourly, backup will be taken every 1 hour.
Once added you will see the new server listed at
Server Backup Manager SE > Protected Machines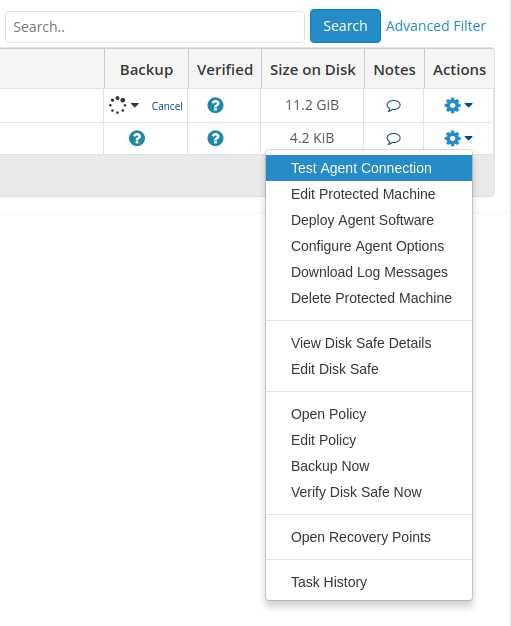 if you Test Agent connection, you will get error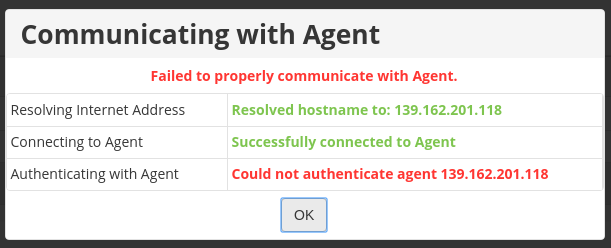 To fix this, you need to add r1soft backup server key to agent.
Back to R1Soft