To install a digital certificate, you must first generate and submit a Certificate Signing Request (CSR) to the Certification Authority (CA). The CSR contains your certificate-application information, including your public key.
1. Login to WHM Control Panel.
2. Click on the "Generate an SSL Certificate and Signing Request"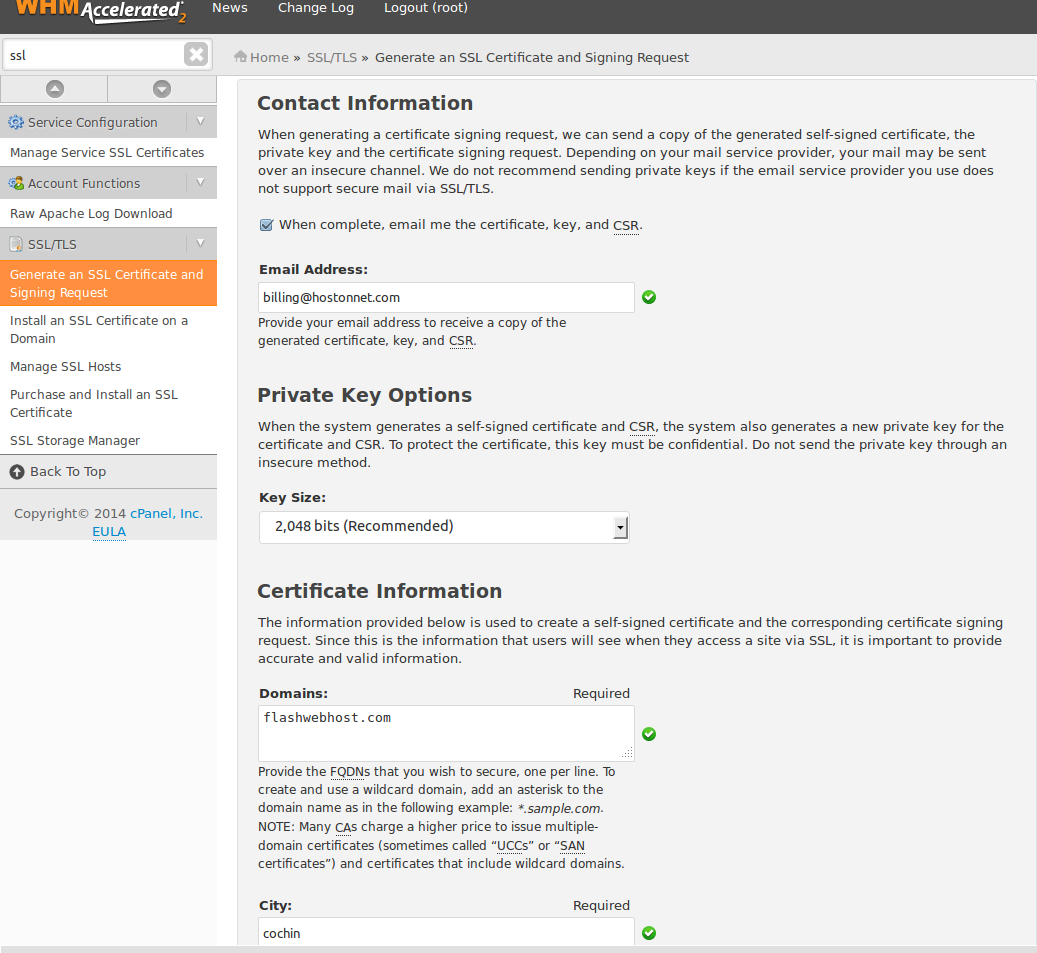 3. Please fill out the CSR Form correctly and press the generate button


Check "When complete, email me the certificate, key, and CSR."

Email Address:  enter your email address,  Certificate Signing Request will get this email id

Key Size: 2048 bites ( Recomended)

Passphrase: enter password

Enter all other Required feilds.


4. Click on the "Create" button. The CSR will display on the window.