Today i'm going to explain how to do a Full cPanel Backup of your website. Taking backup in regular interval is a necessary step for all website owners.
Before making any important changes to your website, it's best practice to always create a backup. cPanel has a built-in backup tool to assist you with creating backups.
This backup utility will create backup file as zip format, that you then can download to your local computer for storage. Don't keep more backup in your Server space/ File manager.
Creating a full backup ensures you back up everything include all your website files and emails are safe. We recommend that all of our customers maintain their own backups.
1. Login to your cPanel.
2. Click the Backup button in the Files section of cPanel.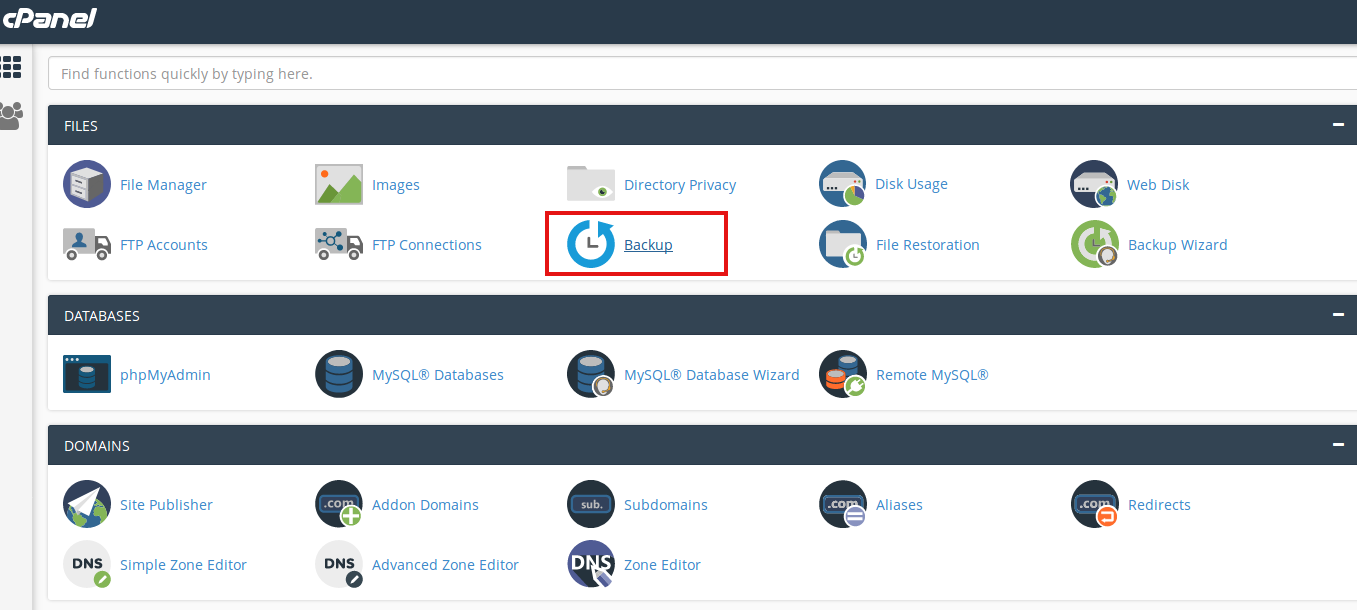 3. In the Full Backup section, click the Download a Full Website Backup button.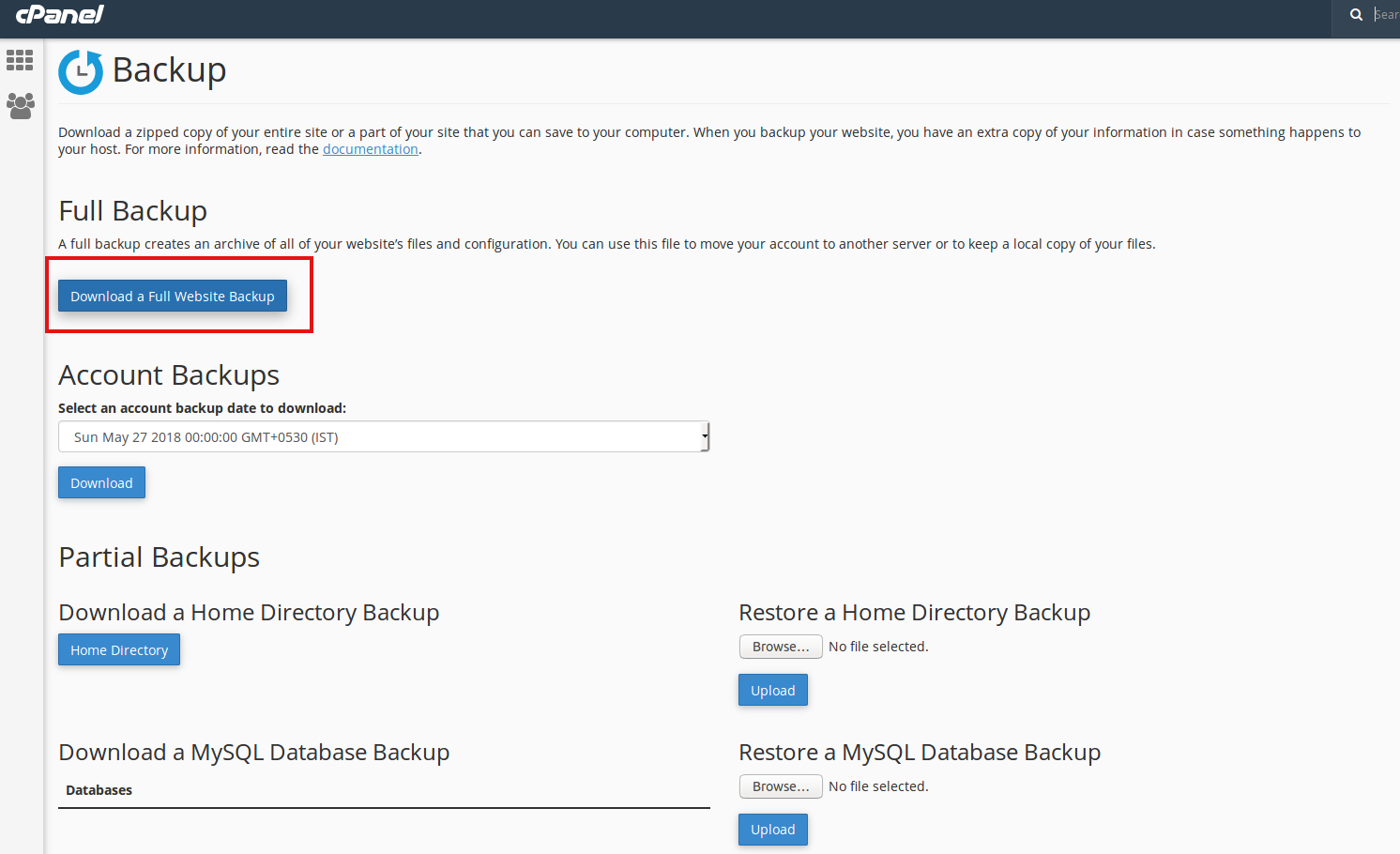 4. On the next screen make sure the Home Directory option is selected.
If you want an email notification when the backup completes, enter your email address. If you do not wish to get an email, check the box next to Do not send email notification of backup completion.
5. Click the Generate Backup button to begin the Full cPanel Backup.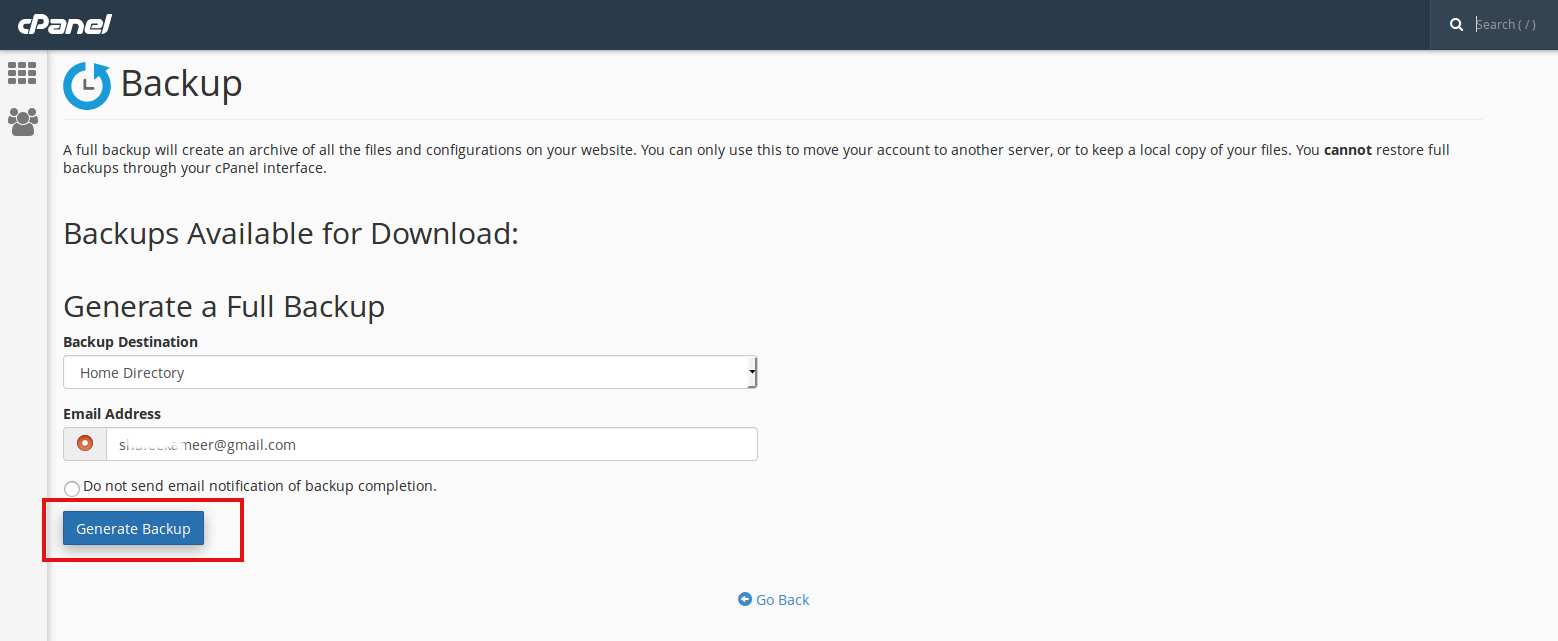 You will then see a message stating "Full Backup in Progress…" Allow some time for finishing backup process, you will receive an email notification upon completion of backup process.
Download the file from your cPanel/FTP. Backup file located in your /home directory, begin with backup, and include the date. For example: backup-30.05.2018_13-61-82_username.tar.gz